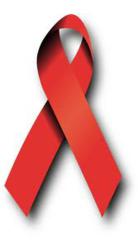 London (PRWEB UK) 28 November 2012
In this 1 hour service, being put together by the entertainment industry HIV charity, The Make A Difference Trust, Simon Callow and Harriet Thorpe will join with west end companies and theatre audiences for this important service at St Pauls, Covent Garden, known to many as The Actors Church.
Charity Director, Steven Inman said, "The entertainment industry was very heavily affected in the 80's and 90's by HIV and we lost many of our friends and colleagues to AIDS over the years. This is a chance to remember their loss but also to celebrate the advances being made. We still see an incredibly high number of people coming to us for support which continues to show the problem has neither gone away nor should be forgotten."
The service is expected to be very busy and seating will be on a first come basis, but all are welcome to attend. There will be performances from a number of west end performers as well as the London cast of Taboo; Victor Victoria; The Brit School and a specially commissioned piece written by Anderson & Petty for the service and to be performed by West End Leading Lady Rachel Tucker and the students from MTA.
The doors open at 10:30am and a prompt start at 11.