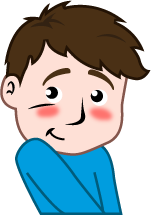 Fate sometimes needs a helping hand. Everyone deserves a second chance with the one that got away. The person they can't stop thinking about.
London, UK (PRWEB UK) 29 November 2012
All that festive fun may have blurred into one rather drunken memory, but for some single Christmas party-goers 2013 will be starting on a sour note as they kick themselves for not taking their chance with that special someone. Maybe it is that lingering look with a stranger across the dance floor they cannot forget, whatever the opportunity was, once again the chance for romance was missed. Now a new website promises a second chance for those shy folk who 'blew their chance'.
http://www.blewmychance.com allows users to put a worldwide call out to that someone special and give love a second chance. Users simply create a 'pebble' message with a picture of themselves and details of their brief encounter and throw it out onto a virtual beach for the object of their desire to find. Alternatively anyone who is curious to see if a potential suitor is searching for them can scour the Blewmychance.com beach to see if the feeling was mutual and a pebble message has been left for them.
The site lends itself brilliantly to any situation where people experience a "missed connection" and wonder, "how can I find someone I saw or met just once, but did not ask for their contact details?" With the Christmas travel season on the way, it is particularly useful for those who almost find love in the air but blow their chance due to shyness. Now all they have to do is create a pebble message with the flight number, and well, lift off.
Another feature of the site is its beachcomber search. This enables someone to tag, for example, a bar, a cafe or even a flight number and receive an e-mail every time somebody writes a message including this tag. This means people can keep an eye on who is writing messages about their favourite hangout.
Peter Watkin, devised BlewMyChance.com following years of pining for a girl he met at school when he was living in Vanuatu. He said: "I know first-hand that feeling of regret you carry round with you when you know you had special spark with someone but didn't have the confidence to pursue it. Now we have the internet of course which can help connect us, but people often spend a fortune not to mention hundreds of hours trying to find that perfect person from generic dating web sites. Often though, we've already met our match but just missed our chance with them."
The site is free and there is no need to register unless you want to create a pebble message or reply to one. For more information, or to see if you have an admirer, visit http://www.blewmychance.com now.