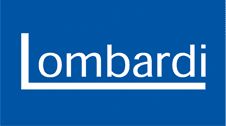 This is the reality for gold stock investors.
New York, NY (PRWEB) November 28, 2012
Profit Confidential, an e-letter of Lombardi Publishing Corporation, a 26-year-old consumer publisher that has served over one million customers in 141 countries, reports that while some metrics point to an economic recovery, two major barometers are showing conflicting signs.
In a recent Profit Confidential, article, financial expert Mitchell Clark observed, "One of the best barometers on the state of the stock market and investor sentiment is actually the price of oil. Obviously, low oil prices are helpful to consumers, but from a financial market viewpoint, they express the opinion from speculators that economic activity is challenged. On the other hand, it's arguable that gold prices represent fear in the global economy. But as a commodity, gold can't seem to accelerate in this market; it's just holding around $1,730 an ounce."
Even though gold prices are holding at their current levels, this has not been reflected in gold mining stocks, especially the large-cap players, said Clark. One would think that the stability in gold prices would be helpful, but overall costs have gone way up. From start to finish, it costs a lot of money to produce a bar of gold. Barrick Gold Corporation is a good example of this disconnect, according to Clark. This stock has been trending lower for the last two years.
According to the Profit Confidential editor, there is an underlying trend in the stock market as it relates to precious metals. Producing mining companies don't really advance on the stock market unless the underlying spot price of the commodity is going up. One can have the best business growing its revenues and earnings, but if the spot price of gold isn't advancing, it's likely that the stock won't either.
Clark added, "This is the reality for gold stock investors." He believes that one can argue that gold prices are strong and certainly stable, and this stability should be met with solid earnings growth. But, the stock market performance of many gold stocks has only been mediocre, and the selection of the best gold mining companies is very small.
"Gold is an important component for any stock market portfolio. What gold needs to accelerate in price is a catalyst, and there isn't one right now. A large drop in the U.S. dollar or a major acceleration in the Chinese economy would be possible catalysts. I'm bullish on gold prices and some gold stocks going into 2013. So far, however, getting spot gold over $1,750 an ounce has proved to be difficult," he concluded.
Founded in 1986, Lombardi Publishing Corporation, which has served over one million customers in 141 countries, is one of the largest consumer information publishers in the world. For more information on Lombardi Publishing Corporation, and to get its popular Profit Confidential e-letter sent to you daily, visit http://www.profitconfidential.com. Or, visit http://www.lombardipublishing.com/customer-service.html.