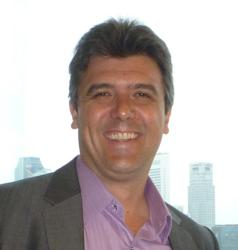 It is quite an honor to be engaged as a keynote speaker for the upcoming AUTEC 2012 event in Brasil. Adoption of advanced technologies for construction industrial facilities can certainly play a key role in Brasil's growth.
Edmonton Alberta (PRWEB) November 30, 2012
The AUTEC 2012 national conference is the first congress in Brazil that will bring together the community of Projects and Industrial Projects / Infrastructure for a broad debate on how technologies and innovations contribute to the challenges and demands that the areas of Oil & Gas, Petrochemical, Marine, Paper and Pulp, Mining and Steel face in the coming years.
Participants will include representatives of the main Owner / Operators, EPCs companies, academia and technology providers focused on the combination of technology and management best practices in Design Automation in national enterprises.
The congress and exhibition for AUTEC 2012 has the institutional support of FIATECH and Petrobras, along with other outstanding organizations on the national scene.
For more information about AUTEC 2012 please visit their English Website at: http://www.autec2012.com.br/index-en.php
About Intelliwave Technologies Inc.
Intelliwave Technologies is the global leader in providing world-class RFID and GPS materials tracking solutions for large Industrial Construction projects. Intelliwave's SiteSense® tracking products deliver unprecedented visibility for project materials and equipment resulting in improved construction schedule predictability helping to keep projects on track and on budget.
Intelliwave is headquartered in Alberta, Canada with regional offices in Newfoundland, Colorado, Michigan and Texas.