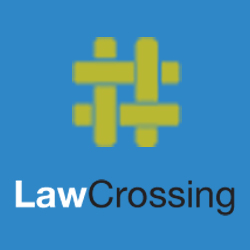 "We may have not reached the pre-recession levels yet, but things are looking considerably better compared to the last three years."
Pasadena, CA (PRWEB) November 28, 2012
With the announcement of year–end bonuses by two BigLaw firms – Cravath and Weil Gotsha l, the legal market is once again showing signs of recovery.
Legal job search site LawCrossing has also found signs of a strong hiring market for laterals. The website has found over 7,000 law firm attorney jobs. Litigation continues to be the most in-demand area with 2155 openings in law firms for litigation associates. Overtaking the traditionally second-place corporate practice area is Intellectual Property (IP).
LawCrossing has found 1,261 IP attorney job openings. California continues to be at the center of the action with 289 job openings for IP attorneys and New York and Texas tied for the second place with around 100 jobs each. Corporate attorneys are also in high demand with 1,077 job openings in the corporate practice area.
While Weil Gotshal has not yet released this year's bonus scale and in fact will be giving out the bonus in January 2013, Cravath has released its bonus scale and has also substantially increased the bonus amount compared to 2011. The bonuses will be given on December 21.
In 2011, that's year incoming class did not get any bonus and the highest bonus, for the class of 2004 was $37,500. But this year, the class of 2011 and 2012 is going to be paid a $10,000 bonus (pro-rated for the 2012 class) with the amount increasing for the older classes. The class of 2004 will be paid $60,000, the highest amount among all the classes.
Above the Law's Elie Mystal and David Lat in a joint editorial have said that they believe this scale will be "widely adopted all over Biglaw in the days and weeks ahead". LawCrossing CEO Harrison Barnes also sees the early announcements as a positive sign. "We may have not reached the pre-recession levels yet, but things are looking considerably better compared to the last three years."
About LawCrossing
LawCrossing is an affiliate of Employment Research Institute, a powerful and comprehensive organization dedicated to help professionals, as well as first timers, finds jobs that will enhance their careers. LawCrossing consolidates every legal job opening it can find in one convenient location. LawCrossing has been on the Inc. 500 twice. The website also offers a three-day free trial to new members.