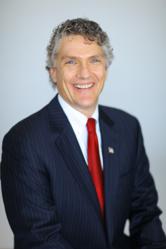 Scott exceeded our expectations. We will have him back; in fact, the audience will demand it.
- Dr. William H. Cain
Pittsburgh, PA (PRWEB) November 28, 2012
One of the toughest hurdles for most advisors to overcome is closing more sales with affluent prospects. However, after the presentation put on by Scott Keffer at the Financial Independence group's 2012 Sales Symposium, some advisors in attendance say they now have the keys to reaching the next level of success.
"Scott Keffer is an amazing keynote speaker. He kept the attention of our audience," said Dr. William H. Cain, founder and CEO of Financial Independence Group, a company that provides insurance products and services to independent agents, general agents, and brokers nationwide. "Scott exceeded our expectations. We will have him back; in fact, the audience will demand it."
As the financial conference speaker for the event, Keffer provided an in-depth presentation on The 7 Keys To Doubling Your Affluent Clients, during which he outlined The 7X Advisor Model for every attendee.
"His presentation was highly rated and extremely well received," Sharon Dorbritz, director of operations for Scott Keffer International said. She then added, "Attendees received a copy of Scott Keffer's latest book entitled, 'Double Your Affluent Clients 47 Fast Tips: You Can Have Greater Success With Affluent High Net Worth Clients.'"
Keffer's book contains 47 easy to use tips on growing everything from prospecting to profits for financial advisors, estate planners and money managers. The book has real world tips on how to close more affluent sales and get hired more often, how to draw affluent prospects to you using the fastest and most ethical methods, and more.
Keffer developed his latest book because the internationally-recognized keynote speaker believes that elite advisors are fed up with throwing good money after bad with traditional marketing and selling programs that no longer work.
"They want big results and they want them now," Keffer said.
Michael J. O'Donnel, past president of The Forum 400, described Keffer as one of the best presenters he has ever seen or heard.
"I've been a big fan ever since I saw him present," O'Donnel stressed. "I thought his presentation was genuine, heartfelt and outside the box. His delivery is as good as any I've witnessed and I have seen a lot of presentations. Keffer has a great story to tell."
But O'Donnel isn't the only one who expressed pleasure in Keffer's presentations.
Guy E. Baker, CLU, ChFC, CFP, MSFS, MSM, RHU, CRW, past president of a major insurance industry association, described Keffer as articulate and creative.
"He is always prepared and makes a fabulous presentation," Baker said. "His information is timely and provides great take-aways for the attendees. I highly recommend him as a speaker."
For more information about Scott Keffer, please visit: http://www.ScottKeffer.com