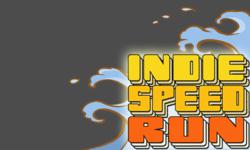 We've always loved the innovation and creativity that comes out of game jams, but it's hard asking people from around the world to be in the same place on the same day. That's why we made Indie Speed Run exclusively online.
(PRWEB) November 28, 2012
Seven game industry legends have come to together to judge the 2012 Indie Speed Run, the world's first international game jam hosted exclusively online. From November 28th – January 6th, professional, amateur, and student game designers will compete to make the best game possible in only 48 hours.
This year's judging team is an amazing assortment of top names in game development, including Markus "Notch" Persson (Minecraft), Kellee Santiago (Flower, Journey), Ron Gilbert (Monkey Island 1&2, The Cave), Trent Oster (Baldur's Gate: Enhanced Edition), Dino Patti (Limbo), Jason Rohrer (Passage, Sleep is Death), and Vander Caballero (Papa & Yo).
From November 28 – January 6, game makers can register alone or form a team on http://www.indiespeedrun.com, and begin their 48-hour countdown at any time. After pressing START, they'll be assigned two secret elements exclusive to their team that must be included in their final game. Once the game jam ends, all games completed during Indie Speed Run will be hosted online for the public to play, comment on, and rate. Winners will be announced on February 5th, 2013. 2012's grand prize is $2,500.00.
More information on this year's judges, rules, and other details can be found on the event's website, http://www.indiespeedrun.com