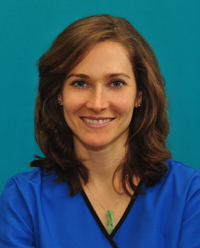 As a scientist, I am required to accurately quantify results, so I can present hard evidence.
Gainesville, FL (PRWEB) November 28, 2012
Clinician and scientist Dr. Leslie Wakefield recently joined the staff of Clear Passage Physical Therapy as they research and develop a treatment to help patients avoid major surgery. With several clinics across the U.S., the Clear Passage network provides a unique non-surgical treatment for adhesion-related conditions such as chronic pain, female infertility and life-threatening bowel obstruction.
"My job is really two-fold and both sides are gratifying," said Dr. Wakefield. "As a scientist, I am required to accurately quantify results, so I can present hard evidence. My job as a therapist is a bit 'softer'; I carefully study my patients' history and listen deeply to their feelings, goals and intuitions about their own case. Then, I use my hands to facilitate the body's remarkable healing ability. I am thrilled to be part of a team whose treatment philosophy so closely mirrors my own – deep caring combined with measurable scientific results."
Dr. Wakefield notes several interesting aspects of Clear Passage's focus and achievements. One of these is the group's ability to bypass planned surgeries, with published positive results. The group initially began opening totally blocked fallopian tubes using only their hands – an achievement thought impossible without surgery until studies on Clear Passage's success appeared in major medical journals. Recently, they published the first of several studies that examine their ability to clear small bowel obstructions – a common life-threatening condition often complicated by additional surgeries. The therapists attribute their success to peeling apart the powerful adhesions that often challenge physicians and their patients.
Dr. Wakefield's history with Clear Passage began during her graduate studies, when she was an intern at the group's Gainesville clinic. Inspired by the experience, she went on to receive her doctorate from the University of Miami, Miller School of Medicine. After receiving her doctorate, Dr. Wakefield worked as a staff therapist at Integrated Physical Therapy, a Miami-based clinic specializing in both manual and movement therapy. The focus of Dr. Wakefield's education and physical therapy practice is holistic care that optimizes patients' function, decreases their pain and emphasizes the scientific measurement of results.
"Dr. Wakefield's extensive manual therapy skills and experience are a tremendous asset to our team," said Clear Passage Director of Services Belinda Wurn.
About Clear Passage Physical Therapy®
Clear Passage Physical Therapy® is a network of physical therapy clinics specializing in the hands-on treatment of female infertility, bowel obstruction and chronic pain, with an additional focus on women's health conditions such as endometriosis and pelvic and intercourse pain. Major medical journals and the public media have recognized Clear Passage for its high treatment success rates and ability to bypass the need for surgery or drugs. The group treats men and women from all over the world at its U.S. clinics; approximately 20 percent of Clear Passage patients are healthcare professionals.