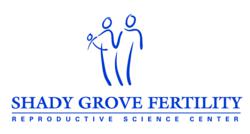 We want to take fear and uncertainty out of the fertility treatment process
Chesterbrook, PA (PRWEB) November 29, 2012
At a free fertility Philadelphia-area seminar on December 2nd, those looking to conceive can learn about treatment options and exclusive financial programs that make treatment affordable. All attendees of the Shady Grove Fertility seminar will receive a free medical consultation valued at $300 and one attendee will receive up to $10,000 toward fertility treatment.
The seminar is for couples or individuals who want to learn more about fertility treatment options, pregnancy success rates, and what to expect as a patient pursuing in vitro fertilization (IVF). The seminar will also discuss options for using donor eggs. Attendees will learn about the costs involved and how to offset expenses with insurance coverage, grants and studies, as well as the wide array of financial programs available for self-pay patients. Shady Grove Fertility's unique financial guarantee program will be discussed. Attendees will hear the personal experience of a successful fertility patient, and will have the option to ask questions to the physicians and seminar team on hand.
"We want to take fear and uncertainty out of the fertility treatment process," explains Dr. Isaac Sasson, who will be speaking at the seminar. "If you are curious or just looking to learn more, this opportunity will provide everything you need without any commitment. Everyone will leave with a clear understanding of their options."
Isaac E. Sasson, MD, PhD, FACOG, who treats patients at the Chesterbrook, PA center, received his medical degree and PhD in genetics from Yale Medical School. He went on to complete his residency in obstetrics and gynecology at the Yale-New Haven Hospital. He completed his reproductive endocrinology and infertility clinical fellowship at the hospital of the University of Pennsylvania in Philadelphia. Dr. Sasson is board certified in obstetrics and gynecology. Dr. Sasson treats patients with a full range of state-of–the-art diagnostic and treatment options for both female and male infertility.
Free Infertility Seminar Information:
Date: Sunday, December 2, 2012
Time: 12:30 p.m.– 3:00 p.m.
Location: Crowne Plaza Philadelphia at Valley Forge
260 Mall Blvd., King of Prussia, PA 19406
Host: Dr. Isaac Sasson of Shady Grove Fertility Center
Registration: Please call 877-985-2266 or visit http://www.shadygrovefertility.com/pa-seminar
*Official contest rules for the $10,000 treatment giveaway can be viewed here, restrictions apply: http://ow.ly/eVyXI
Shady Grove Fertility Center's Unique Financial Programs:

Shared Risk 100% Refund Option– The Shared Risk 100% Refund Program offers IVF and donor egg patients up to six treatments for a flat fee, with a guaranteed, 100 percent refund if treatment is not successful. More than 1,000 patients enrolled in the Shared Risk 100% Refund Program for IVF or donor egg treatment just last year. Most patients who use donor egg participate in this financial program.
Shared Donor Egg– This program reduces the cost of donor egg treatment by up to 50 percent or can be combined with the 100 percent refund option. An extensive database of fully screened donors is currently available online.
Shared Help Discount Program provides up to 30 percent off all testing and treatment for qualified patients. Since its inception in 2009, 85 percent of applicants, more than 1,300 patients, have received discounts.
Known nationally and globally for superior pregnancy success rates, Shady Grove Fertility Center has offices in 20 locations across the mid-Atlantic. More than 30,000 babies have been born with the assistance and expertise of SGFC during the center's 20-year history. A team of 28 physicians stay up-to-date on the latest medical advancements and industry research to provide most cutting-edge treatment options such as frozen donor eggs and genetic screening of embryos. Shady Grove Fertility Center has helped families in all 50 states and more than 35 countries, and is recognized nationally for high pregnancy success rates.
# # #
About Shady Grove Fertility Center
With more than 5,000 IVF cycles and nearly 900 donor egg cycles performed annually, Shady Grove Fertility Center is the largest and one of the most progressive fertility and IVF centers in the United States, producing pregnancy success rates that are consistently higher than the national averages. Twenty-eight reproductive endocrinologists, as well as PhD scientists, geneticists, and over 400 highly specialized staff care for the thousands of local, national and international patients who seek treatment through the center each year. Shady Grove Fertility Center conducts clinical research in collaboration with the National Institutes of Health and is part of their subspecialty training fellowship in reproductive endocrinology. In addition to participating with over 20 insurance plans, Shady Grove Fertility Center has developed a number of treatment and financial programs, such as Shared Risk 100% Refund Program, Multi-Cycle Discount Option for IVF, Shared Donor Egg, International Donor Egg, and Shared Help, to make treatment more affordable for more couples. More than 30,000 babies have been born through the assistance and expertise of Shady Grove Fertility Center during the center's 20-year history. Shady Grove Fertility is a member of the Attain Fertility Network.