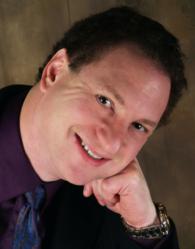 Wayne, NJ (PRWEB) November 28, 2012
Dr. Laurence C. Breiterman, with Advanced Dental Techniques, offers the best techniques for grafting gum tissue to improve receding gums. Gum disease is a common cause of gum recession and is nearing epidemic proportions in this country. Most adults suffer from gum or periodontal disease to some extent. While many are in the early stage, or gingivitis, those with advanced periodontal disease often find that their gums are receding. People with this issue should visit a dentist to see if they are good candidates for gum grafting surgery.
Plaque that is left on the teeth is a prime breeding ground for the bacteria that cause gum disease. Gums may become sensitive, inflamed or bleed relatively easily in the early stages of the disease. As the bacteria continue to multiply, gums pull away from the teeth and may begin to recede. This leaves more surface area of the tooth exposed to the effects of the bacteria. Receding gums may expose one tooth or many teeth. A dentist can improve the condition by placing gum grafts in the affected areas.
Connective-tissue grafts, free gingival grafts and pedicle grafts are the most common types of gum grafts. The procedure consists of taking tissue from one location and attaching it to the affected gum tissue, covering the exposed teeth and improving the gum line. The new tissue grows together with the existing tissue as it heals. The repaired gum line helps to protect the teeth from further incursions by bacteria.
It is important to maintain a regimen of proper oral hygiene in order to keep the bacteria from multiplying in the mouth and developing into gum disease. Dr. Breiterman works with patients to provide necessary treatment for all stages of the disease. Receding gums can be effectively reversed with gum grafts. More information about the procedure may be found at http://www.newjerseygumsurgery.com.
Advanced Dental Techniques is a general practice offering patients personalized dental care for Wayne, New Jersey. Since graduating from the University of Medicine and Dentistry of New Jersey, Dr. Laurence C. Breiterman's desire to become one of the best has led him to pursue almost 3,000 hours of continuing education. In 2007, Dr. Breiterman received the Mastership Award from the Academy of General Dentistry, which recognizes a dentist's commitment to advanced dental education. He is part of one percent of dental professionals providing the most recent FDA cleared laser procedure for gum disease and periodontal treatment. Dr, Breiterman is also a Fellow in the International Congress of Implantologists and a member of the American Academy of Cosmetic Dentistry. To learn more about Advanced Dental Techniques and their dental services visit their website at http://www.newjerseygumsurgery.com and call (973) 694-2835.