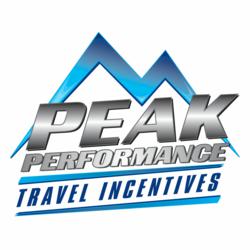 Retain your best employees through travel incentives.
Jamison, PA (PRWEB) November 29, 2012
Having a superb record of employee retention in any business is key to ensuring its continued success. Employees are the backbone of any business or corporation, and their strength, motivation, and drive to succeed can make or break a company. Peak Performance Travel Incentives sets the industry standard with regard to group and individual travel by offering Corporate Executives incentive-based travel packages specifically geared towards employees.
"Motivating your employees can be one of management's biggest concerns, especially during tough economical times," says Bruce L. Rickert, the President of Peak Performance Travel Incentives. He acknowledges just how important it is for any business to have a culture which rewards and recognizes employees in order to foster financial success, personal motivation, and perseverance.
The life of a company is determined by its employees. Employees who feel undervalued are more likely to leave, causing a high turnover rate. Employees who have an incentive to work towards—such as a vacation package—will strive to compete and do their best. Peak Performance Travel Incentives knows that employees who are truly motivated will help push any business into the stratosphere.
Peak Performance Travel Incentives now provides travel incentives to Corporations and employees all over the country. Their individual packages have been shown to significantly increase employee retention rates. With their Peak Your Interest Challenge, Peak Performance Travel Incentives helps executives discover precisely what it is that inspires their teams to reach new heights. Using their talented Peak Pros, businesses all over the country can create their own unique employee incentive packages including cruise incentives, sports-related incentives, recreation incentives, or they can utilize the Build Your Own option to tailor a travel incentive to one which would best serve all of their employees.
In any business, having a company where employees are continually inspired and always strive for the best is integral to its success. Peak Performance Travel Incentives will help any business retain their best employees while making their bottom line soar.
About Peak Performance Travel Incentives: Peak Performance Travel Incentives is an incentive-based travel, tour, and meeting management company located in Jamison, Pennsylvania. The company serves business clients worldwide and offers a variety of services for their clients including group incentive travel, individual incentive travel, and travel for corporate meetings. Peak Performance Travel Incentives provides businesses in every market sector and industry with incredible travel experiences by using their worldwide network of partners to craft memorable business trips and vacation packages.