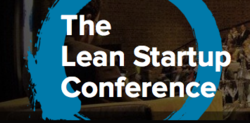 Salt Lake City, UT (PRWEB) November 28, 2012
Salt Lake Community College is the official Salt Lake City simulcast partner for the Lean Startup Conference that will be held in San Francisco on December 3. The live simulcast, featuring some of the biggest names in business, marketing and technology, will be broadcast free of charge on December 3 from 10:00 a.m. to 7:00 p.m. at the Larry H. Miller Campus in the Free Enterprise Center auditorium. The Miller Campus is located at 9750 South 300 West in Sandy, UT.
The Lean Startup Conference brings together innovators from startups, Fortune 500 companies, government agencies and non-profit organizations to share lessons for building profitable lean organizations. The event will feature more than 30 entrepreneurs who will speak about their experiences, with keynotes from:
· Marc Andreessen, co-founder and general partner at Andreessen Horowitz
· Steve Blank, serial entrepreneur, author and lecturer at Stanford
· Beth Comstock, chief marketing officer at General Electric
· Eric Ries, author of The Lean Startup
The College's Miller Business Innovation Center is hosting the full-day event to support the local startup ecosystem and help entrepreneurs throughout the Salt Lake Valley meet fellow entrepreneurs interested in creating and managing successful startups. Register to attend The Lean Startup live simulcast at:http://www.mbrcslcc.com/mbic.
To learn more about the conference and speakers, visit The Lean Startup Conference at http://leanstartup.co/.
The Miller Business Innovation Center (MBIC) at Salt Lake Community College is an accelerator program for innovative enterprises seeking high growth and is the largest publicly funded business incubator in Utah. The MBIC attracts a broad scope of entrepreneurs in industry sectors such as; publishing, franchising, software development, clean energy, medical devices and more. For more information visit: http://www.mbrcslcc.com/mbic or call (801) 957-5200.
About the College: Salt Lake Community College is an accredited, student-focused, urban college meeting the diverse needs of the Salt Lake community. Home to more than 62,000 students each year, the College is the largest supplier of workforce development programs in the State of Utah. The College is the sole provider of applied technology courses in the Salt Lake area, with 13 sites, an eCampus, and nearly 1,000 continuing education sites located throughout the Salt Lake valley. Personal attention from an excellent faculty is paramount at the College, which maintains a student-to-teacher ratio of less than 20 to 1.
# # #