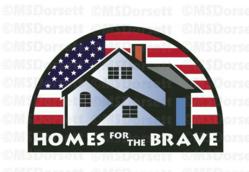 The Best Program Going for Military Personnel Needing to Short Sale Their Home and Get a Fresh Start"
Virginia Beach, VA (PRWEB) November 28, 2012
Military Short Sales may be possible for Virginia Beach and nation-wide service members using the National Mortgage Settlement Act. The Act contains a number of provisions to protect military members' rights and provide other significant benefits. Fannie and Freddie short sales are already in place - read here.
Virginia Beach Military Home Owners Should Read About the Act and Eligibility here.
Many Military Home Owners were not eligible for HAP (which is now officially done) Read below:
PCS orders: Under the Department of Defense's Homeowners' Assistance Program (HAP), certain service members who are forced to sell their home at a specified loss due to a Permanent Change in Station (PCS) may be partially compensated for the loss. However, under the governing statute for HAP, only certain PCS service members are eligible for benefits. Under this settlement, all of the participating servicers will provide mandatory short sale agreements and deficiency waivers to certain service members who are currently ineligible for HAP.
Veterans Housing Benefit Program: $10 million will be paid into the Veterans Housing Benefit Program Fund through which the Department of Veterans Affairs guarantees loans provided on favorable terms to eligible veterans. In addition, many veterans with VA-guaranteed mortgages will be eligible for relief provided through the servicers' $20 billion consumer relief obligations.
Will military short sales affect credit scores - yes but very minimal if current on mortgage. Read more about short sale and credit here.
Dennis Blackmore is a Retired Naval Officer REALTOR(R)/Agent Owner with Creed Realty Virginia Beach, VA. He serves the local military community with both purchases and sales of real estate.