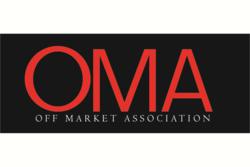 "We help professionals find new paths and new ways of doing business today. In turn, this helps their clients, customers and communities, says Rayaan Arif."
San Francisco, CA (PRWEB) November 29, 2012
Rayaan Arif has been named Managing Director of the Off Market Association (OMA). The Off Market Association (OMA) brings together experienced commercial real estate experts, bankers, finance experts, consultants, attorneys, accountants and others. Members have access to the platforms of Sunovis Financial and Genesis Capital for dealmaking. OMA offers a fresh and exciting concept to its members — a new way to get deals done as well as an online university to expand knowledge and be competitive.
Affiliate Genesis Capital focuses on off market commercial real estate assets and banks notes for mostly institutional buyers, while Sunovis Financial handles active lending for commercial real estate and small businesses as well as services for community banks. Both companies have specialist divisions as well, stemming from market demand. The Small Balance Multifamily Group at Genesis works with apartment assets in the $1M to $5M range for buyers and sellers nationwide, and the eNote Direct handles note sales of smaller residential property. The Lending Circle is a division of Sunovis, and handles "all things lending".
Terry Robinson, founder of OMA, said, "Rayaan is a seasoned professional and we are thrilled to have him head up the association. He has the right blend of finance and real estate knowledge and knows how to manage well. And he is the consummate professional." Rayaan is a real estate and finance consultant with management qualifications and extensive experience in recruiting, real estate and lending. He has managed a portfolio of distressed assets both residential and commercial, with responsibility for implementing acquisition, disposition and exit strategies. Rayaan is founder and CEO of Fundingtree.com, a membership directory of banks, lenders and real estate professionals. He held positions at Wachovia Bank and Eastman Kodak, among others.
Members of OMA can focus on one, several or all aspects of both affiliate companies. For instance, a member can meet with his bank contacts to discuss distressed notes for disposal, and also present SBA loan services from Sunovis that could help stabilize and grow the bank. The member could network with his small business contacts to present the fast micro loan product or SBA loans and refer the business to Sunovis, and help yet another client with the refinance of his real estate.
OMA offers OMA University and Sunovis University (course currently worth $50,000), so members can learn new areas, remain competitive and grow.
Rayaan is excited about the many dynamic aspects of the Off Market Association. "We help professionals find new paths and new ways of doing business. The goal is to help members in today's new markets, and allow them to help their clients, customers and communities at the same time. Our motto is: off market is the new market, and I firmly believe this!"
Professionals interested in discussing OMA can contact Rayaan rayaan@offmarket.org; or visit http://www.offmarket.org.