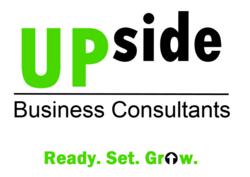 Hauppauge, NY (PRWEB) November 30, 2012
Long Island marketing firm Upside Business Consultants is proud to announce that Long Island Press has nominated the marketing firm as Top Social Media Agency for 2012. According to the Long Island Press website, a nominations process resulted in the firm being selected as a top contender in the Long Island social media agency category. The Best of Long Island awards have been in place for the better part of the last decade and serve as a way to recognize outstanding product and service providers on Long Island, NY.
In an interview, Upside's President Douglas Betensky commented, "We are very honored and pleased to be nominated this year for top social media agency by our clients and friends. For years, we have worked with local businesses to develop targeted social media strategies and programs as well as manage social media marketing campaigns for clients. It's great to see this outpouring of support."
Voting for top social media marketing agency on Long Island will run through December 15, 2012, 11:59pm, according to longislandpress.com's website. Official rules state that each voter can vote once per day, even for the same firm.
To cast your vote for Upside Business Consultants as the top social media agency on Long Island, NY, voters can visit http://vote.longislandpress.com/engine/YourSubmission.aspx?contestid=71122}, scroll down to the "Social Media Agency" category and select "Upside Business."
For more information, call Upside at (516) 610-0922.
About Upside Business Consultants: Based in Hauppauge, NY Upside provides marketing consulting, social media consulting, Search Engine Optimization (SEO), internet marketing, and marketing coaching/training. We provide a unique combination of strategic marketing consulting and agency services that clients need to grow, whether they are launching a new business or looking for strategies to grow an established business or organization. Upside's New York marketing consultants are recognized for well thought out strategies, personalized service, and deep knowledge of marketing strategy across all marketing channels.