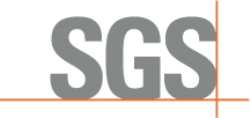 (PRWEB) November 28, 2012
Many food manufacturers/processors have become or are in the process of becoming certified to one of the GFSI benchmarked standards over the past few years, but many more have not. Major players like Danone, Wal-Mart, Coca-Cola, Hormel, McDonald's and more are involved in the initiatives to drive food safety throughout the food supply chain, and many major retailers and brands require their suppliers to become certified to a GFSI benchmarked standard.
Why are many food companies missing out on opportunities to sell their products to these large retailers/brands? The cost of certification typically runs from only $5 to 7 thousand dollars for a single facility. Considering the opportunities that certification to a GFSI benchmarked standard allows, this is a nominal fee. The cost of actually designing and maintaining a food safety system will be much higher, but if food companies are not doing most if not all of the requirements needed for certification already, they face much bigger problems than a failed certification audit. While the final FSMA rules have not been released, some of the new regulations are in effect, and the FDA has announced that new regulations will be released shortly. There are indications that 3rd party audits will be included in the new rules. Customer demand and government regulation, two strong reasons for becoming certified to a GFSI benchmarked standard. For more information on GFSI benchmarked standards and certification, click here
Training and continuous improvement is embedded in GFSI standard requirements. SGS offers training for the food safety standards including GMP/HACCP, BRC, SQF and FSSC 22000. These courses range from introductory to implementation to in-depth internal and lead auditor courses. In addition to public and customized in-house sessions, SGS has greatly expanded its E-Learning portfolio and is debuting virtual classroom sessions that eliminate the need for costly travel. In addition to food safety training, SGS also offers Lean Six Sigma Green, Yellow and Black Belt virtual classroom training through Dartmouth University and Food Processing Management courses through Nebraska University. SGS also offers training on Quality, Environmental, Energy Management, Supply Chain, Occupational Health & Safety along with industry sector specific training for the automotive and aerospace industries.
SGS's new 2013 Food Safety training catalog is available here
Training courses for SQF Internal Auditor, GMP/HACCP Implementation and FSSC/ISO 22000 Scheme Implementation training will take place in January, 2013 in Orlando, Toronto, Calgary and Los Angeles.
SGS's food safety training courses are led by experienced instructors and have been endorsed by SQFI (SGS's Implementing SQF Systems course meets the SQFI Requirement for SQF Practitioner), FSSC22000 (SGS is an approved training provider), and the International HACCP Alliance has recognized SGS's HACCP Principles series. Additionally, the BC Food Processors Association has endorsed SGS's food safety training series.
SGS classes are lead by dynamic subject matter experts with industry experience. They are auditors with an average of 23 years experience in their field. Training speeds up the initial certification process, saves companies money and provides ongoing improvements to food company's products and processes. SGS Training courses currently have attained a 98.8% attendee satisfaction rating.
For the full listing of training courses offered through SGS in North America, visit http://www.sgsnorthamerica.com
About SGS
SGS is the world's leading inspection, verification, testing and certification company. SGS is recognized as the global benchmark for quality and integrity. With more than 70,000 employees, SGS operates a network of over 1,350 offices and laboratories around the world. SGS North America is headquartered in Rutherford, New Jersey. The Canadian headquarters is located in Mississauga, Ontario Canada.