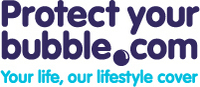 (PRWEB UK) 29 November 2012
Many might not consider gadgets a very lady like gift, but there are some gadgets on the market that ladies will love. Protect Your Bubble, specialty insurance provider, offers this list of five great gadgets for the lady's this Christmas.
1. Motorized Head Massager – Who doesn't like a head and scalp massaged?! This nifty tool does both at one time, but don't be surprised if it gets used by a man that would never dream of using such a device.
2. Kikkerland 3-Way Head Phone Splitter – Love to share music with friends? This handy splitter allows for exactly that. Up to three other friends can join in the fun of listening to music.
3. iConvert Instant Slide and Negative Scanner – Old family photos and negatives beginning to show signs of age? Preserve them with this scanner. Insert a picture or negative, click OK and get a digital image. Perfect for anybody that is not tech-savvy or for anyone who wants to save a picture of a loved one.
4. Fitbit Ultra-Wellness Monitor – Want to get in better shape, or keep in shape? This monitor will help with diet and fitness goals. Features include a real-time activity counter so which allows for tracking of all the major changes.
5. iPhone Photo Printer – Print pictures directly from an iPhone or iPod Touch. This easy to use printer requires no special set up or software. Put the phone or iPod in the dock and produce clear pictures in under a minute.
Buying gifts for her can be difficult, but buying gadgets for her can be downright impossible at times. What is not difficult to buy for her is insurance, most people will have a mobile phone and Protect Your Bubble offers protection against loss, theft or damage to mobile phones, laptops, tablets and more. It is protection that is affordable. Visit Protect your bubble for additional information or to get a free quote.
Protect your bubble is an online gadget insurance provider, specialising in great value insurance cover for iPads, mobile phones, iPhones, Smartphones,cameras and more.
Get an instant quote for your gadgets via the following URLs:
Tablet Insurance: uk.protectyourbubble.com/tablet-insurance.html
Laptop Insurance uk.protectyourbubble.com/li-laptop-insurance.html
Mobile Phone Insurance: uk.protectyourbubble.com/gi-mobile-phone-insurance.html
Protect your bubble are on the following social networks:
Facebook: facebook.com/ProtectYourBubble
Twitter: twitter.com/protectyrbubble
YouTube: youtube.com/protectyourbubble