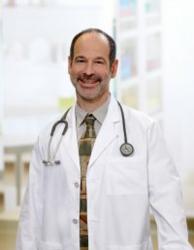 Norwalk, CT (PRWEB) November 30, 2012
Dr. Gerald Post, DVM, MEM, DACVIM (Oncology) is one of only two hundred board-certified veterinary oncologists in the United States. Dr. Post graduated with distinction from Cornell University in 1983 and received his DVM degree from the University of Minnesota in 1988. In 1991, he completed a residency in Oncology at the Animal Medical Center in New York and in 1992 became a Diplomat of the American College of Veterinary Internal Medicine. Today, Dr. Post is a practicing veterinary internal physician in the tri-state area and is a principle owner of The Veterinary Cancer Center (VCC) in Norwalk, CT. This is a world class facility that specializes in the veterinary practice dedicated to the diagnosis and treatment of cancer in animals.
Recently, Dr. Post was invited to speak at the International Congress of the Society for Melanoma Research. He was the first veterinary oncologist to be invited to this meeting and to serve as a leading voice in how comparative oncology in canines can relate to human cancer and serve as an integral model for research being done in oncology.
Currently, the complex biology of cancer recurrence and metastasis integral in human cancer patients are not properly measurable in the conventional mouse models used in cancer drug development and research. Dr. Post agrees with Robert Weinberg's quote from Nature Biotechnology (Vol. 29 No.3 – March 2011) "Right now, to my mind, the major logjam in moving drugs ahead is that the preclinical testing of drugs is still so primitive." In addition, Begley and Ellis from Nature (Vol. 483, March 29, 2012) have also stated "Sadly, clinical trials in oncology have the highest failure rate compared with other therapeutic areas." Dr. Post understands that funding organizations must recognize and embrace the need for new cancer research tools and assist in their development. Comparative and veterinary oncologists strongly support the integration of the dog model into the current cancer research paradigm. Because the cancers in dogs and people are spontaneous ---and they are exposed to the same environmental factors – air, water, food and the genetic drivers of cancer are similar, the use of cancer in dogs as a reliable model for human cancers will likely be successful. Integration of the dog model into the current cancer research paradigm was well received at the International Congress of the Society for Melanoma Research this past week and more developments in this area will continue to evolve.
To follow Dr. Post and his findings please visit http://www.vcchope.com or contact us at The Veterinary Cancer Center, 129 Glover Avenue, Norwalk, CT 06850. Phone: 203-838-6626.