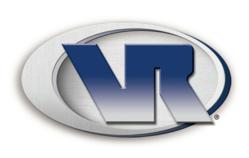 There is pent up demand from buyers/investors to acquire companies
Waukesha, WI (PRWEB) November 29, 2012
VR Lakes Business Group, Inc. reports a significant increase in transaction activity in the final quarter of 2012. "There is pent up demand from buyers/investors to acquire companies in the lower end of the lower middle market" states Partner Tom Shepherd during a recent interview. "This demand is slowly being satisfied as sellers reenter the market following The Great Recession our nation just experienced" said Shepherd.
Companies in the lower end of the lower middle market can be loosely defined as having valuations from $500,000 to $20 million. Typically these companies were founded by the current owner or have been passed from one generation to the next and remain family owned. Shepherd comments that, "during the Great Recession, many of these company owners delay plans to sell due to a general down turn in revenues. During the second half of 2012 we have seen sellers come back into the market as the economy is slowly recovering."
In addition to the increase in number of business owners willing to sell, the valuations they are receiving are trending upwards as well. "It is all about confidence" Shepherd says, "the more confident a buyer is about the reliability of the cash flow, the higher the price they are willing to pay."
Funding for acquisitions in the lower end of the lower middle market is also improving in the 4th quarter of 2012. According to Shepherd, "buyers who are utilizing SBA funds to complete transactions are having success due to a more favorable lending environment." As an example, in this quarter, VR Lakes Business Group, Inc., completed a $3.7 million transfer of a metal fabrication company and a $4.4 million transfer of an aftermarket equipment manufacturer. Both of these transactions would have been difficult to complete just 2-3 years ago during the recession, "times are certainly better for both buyers and sellers in the market segment we serve" says Shepherd.
VR Lakes Business Group, Inc. specializes in the transfer of privately held businesses in $500,000 to $20 million range. The VR Network of Business Intermediaries currently numbers over 300, was founded in 1979 and has offices both domestically and internationally. VR has sold more businesses in the world than anyone.
This 4th quarter 2012 update was submitted by Thomas T. Shepherd CFP a Partner with VR Lakes Business Group, Inc. Mr. Shepherd focuses on serving owners of manufacturing and distribution companies in the valuation range of $500,000 - $20 million.