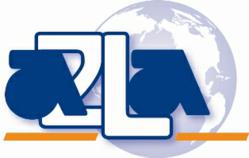 Frederick, MD (PRWEB) November 29, 2012
A2LA staff member, Chris Gunning, is scheduled to teach a short course titled, "Understanding ISO/IEC 17025:2005" on March 18, 2013 at the 2013 Pittcon conference in Philadelphia, PA. This course will be beneficial to laboratory technical managers, technicians/supervisors, quality managers, users of calibration and test services, and more.
"Understanding ISO/IEC 17025:2005" will provide attendees with a comprehensive look at ISO/IEC 17025 and its documentation requirements. The instructor will present an understandable explanation of the standard and how it should be applied. In this course, attendees will gain critical insight into the interpretation of the requirements of this laboratory standard and will also receive a detailed review of the accreditation process.
The quality manual will be examined as to its impact on laboratory operations and what purpose it serves. Attendees will learn what information it should contain, what writing style is most effective and how to keep controlled documents, including the quality manual, up-to-date. To learn more, or to register, please visit Pittcon's website at http://www.Pittcon.org.
Pittcon is the largest conference dedicated to laboratory science. Organized by the Pittsburgh Conference on Analytical Chemistry and Applied Spectroscopy, Pittcon attracts nearly 20,000 attendees every year. More information about the conference may be found on their website at http://www.Pittcon.org.
About A2LA
A2LA is an internationally recognized accreditation body with over 30 years of experience. A2LA provides services to laboratories, inspection bodies, proficiency testing providers, reference materials producers and product certification bodies. A2LA also offers a wide array of training courses designed to help organizations achieve and maintain accreditation to international standards.