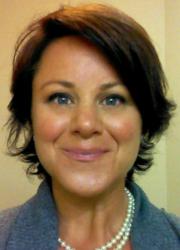 (PRWEB) November 28, 2012
Maxx HD® Sunglasses, the Colorado based affordable sunglass brand, today announced the growth of its Maxx HD sales and marketing team, adding Shannon Dolce as the new National Sales Director.
Dolce brings with her extensive experience in key account management in the retail distribution channel, having moved from Los Angeles, where she worked for more than a decade as a global account manager in the technology field. Her extensive sales experience, coupled with an understanding of retail operations, uniquely positions her to recognize the challenges of prospective clients, partners and retailers whose business focus is licensed products.
In Dolce's new role, she will oversee all U.S. sales teams for Maxx HD® Sunglasses, including the brand's newest collection of Major League Baseball and collegiate sunglasses. She will also help manage key accounts in all national markets.
"I'm thrilled to take on this role with Maxx as it's clear that the company is at the precipice of incredible growth and very exciting new offerings for 2013," Dolce said in a news release. "It's exciting products and a fun and ambitious team that have made Maxx Sunglasses a highly successful sales operation during a time when many businesses were going in the opposite direction in terms of growth and I am thrilled to be part of this team."
Dolce resides in Denver with her husband and her two children.. She will be based out of Monument, Colorado, where Maxx Sunglasses has its U.S. headquarters and will oversee the activities of the company's sales representatives across the U.S.
For more information on MAXX HD® Sunglasses please visit their website http://www.maxxsunglasses.com