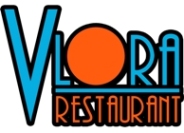 Boston, MA (PRWEB) November 30, 2012
Boston's premier restaurant for fine Mediterranean cuisine, Vlora Restaurant, is offering their full menu, expert consultation, and accommodating private room for winter functions and catering. Along with experienced service and an accommodating menu that is inclusive enough to feature gourmet vegan dishes, Vlora's private function hosting is capable of meeting any of your holiday event needs.
The late fall and early winter is a particularly busy and stressful time for everyone. Holidays, winter weddings, work parties, private family parties; all of these events seem to fall into the last couple months of the year. When the responsibility of planning a private function such as a wedding reception or banquet function falls to you, the concerns and additional stress that comes with the holiday season is only compounded.
Vlora Restaurant recognizes this stress and offers their full range of services, private dining rooms, and event consulting to assist in planning your busy holiday functions. Vlora staff will meet with you personally to consult and conceptualize how you want your event to be. Maybe you want an informal cocktail party with a private bar, transitioning into a delicious sit-down style dinner? Or, maybe you'd prefer to host a more open atmosphere that features sumptuous buffet style banquet dining? Maybe your private function features awards and speeches, and you need sound equipment with extra privacy? Vlora's private event rooms and beautiful, modern renovations will meet any requirement you have.
In terms of dining, Vlora's experienced waiting staff and talented chefs are second to none. Vlora Restaurant's inclusive Mediterranean menu includes options for all guests, featuring vegetarian and even vegan fare. Head Chef Aldo Velaj utilizes an artistically minimalist approach to fine dining that emphasizes ingredients and cooking technique over heavy spices and fats; assured to be a welcome departure from the heavy meals and sweets that dominate the winter season.
Vlora Restaurant hopes to help you host a private event during the coming holidays that will be marked with an exquisite meal, supportive service, and a stress free atmosphere. Be sure to call in advance to start the process of consulting for holiday private room rentals, before the most desirable nights are reserved.
For more information, please refer to Vlora Restaurant's website, or contact:
Vlora Boston Mediterranean Restaurant
545 Boylston Street
Boston, MA 02116
Phone: 617-638-9699