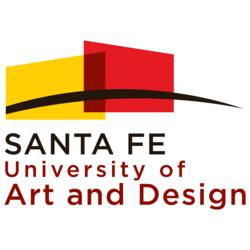 Santa Fe, NM (PRWEB) November 29, 2012
Dr. Khristaan D. Villela, Santa Fe–based art historian, professor at Santa Fe University of Art and Design (SFUAD), and Mesoamerican scholar, is demystifying the popular Maya doomsday prophecy that the world will end on Dec. 21, 2012. Villela will be in New York City Dec. 19 and 20 to speak about the date's significance in art history, and will also host a January lecture on the SFUAD campus.
Thousands of years ago, the ancient Maya of Mexico and Central America developed several different calendars, which were used for agricultural, ritual and dynastic purposes. More than 20,000 ancient Maya texts survive today, written in a hieroglyphic script. One of the calendars, called "the Long Count" by modern researchers, is a continuous tally of days, grouped into months, years, groups of four hundred years and millennia. Many have interpreted the calendars to imply that the ancient Maya civilization predicted planetary doom on Dec. 21.
"The Ancient Maya Long Count Calendar actually had no beginning and no end," said Dr. Villela. "The Maya inscriptions record dates millions of years both in the past and in the future, and yes, there is an important calendar milestone approaching at the end of this year in our calendar."
Since the 1980s, dozens of writers have advanced proposals for what may happen at the end of 2012, and the predictions have reached a crescendo this year. Some say that our solar system will cross the galactic equator, with dire—even cataclysmic—consequences. Others believe that a "galactic shaman" will appear and offer us clues to healing the planet. Others propose that the magnetic poles will shift.
Although there are still millions of people living in Mexico and Central America who are ethnically Maya, the ancient Maya who built cities like Tikal and Chichén Itzá and wrote in hieroglyphs lived from about 300 B.C. until the Spanish conquest in the 1500s. According to pre-Columbian scholars, every event the Mayas recorded during these years happened within a count of days that began on Aug. 11, 3114 B.C. On Dec. 21, 2012, in our calendar, the Maya calendar—if there were still ancient Mayas to keep it—would complete 13 cycles of 400 years since 3114 B.C.
The Maya referred to this date in just two of the tens of thousands of surviving texts. According to Villela and other scholars, far from predicting the end of time, a universal apocalypse or a galactic alignment, the texts connect events in the lives of living actors in the 700s to the period ending in 2012 — when the 13th cycle since 3114 B.C. would finish. The texts were an attempt to boost the status of Maya rulers by linking them to a major calendar ending, as contemporary society might do by linking dates to a milestone such as Jan. 1, 2000.
"The ancient Maya time periods are so long that they approach a conception of eternity," said Villela. "The largest time period now known began 28 octillion years ago, far beyond the Big Bang, which was just 14 billion years ago. Nonetheless, if there were still ancient Mayas in existence, they would have imbued the period ending at the end of this year with sacred significance."
About Dr. Khristaan Villela:
Khristaan Villela is an art historian and independent curator of the Pre-Columbian art of Mesoamerica. He is a professor of art history and scholar in residence at Santa Fe University of Art and Design and a research professor in the department of Art and Art History at the University of New Mexico, Albuquerque. He earned a BA in Latin American Studies from Yale University and a PhD in the History of Art at the University of Texas at Austin.
Villela's publications include many articles on aspects of Pre-Columbian art and culture and on Maya hieroglyphic writing. His books include Ancient Civilizations of the Americas: Man, Nature, and Spirit in Pre-Columbian Art (Miho Museum, 2011); The Aztec Calendar Stone (with Mary Ellen Miller, Getty Publications, 2010); and Contemporary Mexican Design and Architecture (with Ellen Bradbury and Logan Wagner, 2002). He has a monthly column in the Santa Fe New Mexican and has also written for New Mexico Magazine and Adobe Airstream.
He served as consulting curator of Pre-Columbian art at the Miho Museum in Shigaraki, Japan, for the exhibition Ancient Civilizations of the Americas: Man, Nature, and Spirit in Pre-Columbian Art (2011). He was also consulting curator at the Getty Research Institute for the exhibition Obsidian Mirror-Travels: Refracting Ancient Mexican Art and Archaeology (2010–2011), which presented key images of ancient Mexican archaeological sites and objects made from the sixteenth century to the present day. Villela is currently consulting curator for Miguel Covarrubias: Modernism from Mexico to New York and Beyond, to be presented in summer 2014 at The Georgia O'Keeffe Museum in Santa Fe, N.M. He has also served as consulting curator of Pre-Columbian art at the Walters Art Museum in Baltimore, Maryland. Until 2009, he was the Eugene V. Thaw professor of art history and founding director of the Thaw Art History Center at the College of Santa Fe, New Mexico (now Santa Fe University of Art and Design).
About SFUAD's Art Department:
The Art Department at Santa Fe University of Art and Design offers coursework in both materials-based studio art (painting, drawing, sculpture and ceramics) and contemporary practice, such as installation, projected image, performance and video. Coursework in art history enriches and contextualizes this study. Faculty members are acclaimed artists with active careers, as well as mentors who support each student in finding his or her artistic voice. Students may earn a BA or BFA degree and can individualize and expand their program with electives from within the department or from other disciplines. They have the opportunity to exhibit in several campus galleries and to pursue internships within Santa Fe's internationally renowned arts community as they prepare for successful careers as working artists and in arts-related fields. The Art Department is housed in the Visual Arts Center, a striking complex of buildings designed by award-winning architect Ricardo Legorreta.
About Santa Fe University of Art and Design:
Santa Fe University of Art and Design is an accredited institution located in Santa Fe, New Mexico, one of the world's leading centers for art and design. The university offers degrees in arts management, contemporary music, creative writing, digital arts, graphic design, moving image arts (filmmaking and video production), performing arts, photography and studio art. Faculty members are practicing artists who teach students in small groups, following a unique interdisciplinary curriculum that combines hands-on experience with core theory and prepares graduates to become well-rounded, creative, problem-solving professionals. As a Laureate International Universities Center of Excellence in Art, Architecture and Design, the university boasts an international student body and opportunities to study abroad, encouraging students to develop a global perspective on the arts. Santa Fe University of Art and Design is accredited by The Higher Learning Commission and a member of the North Central Association, http://www.ncahlc.org.
# # #