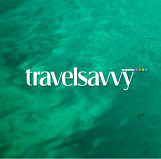 "Learning about Vietnam and Cambodia from locals makes these beautiful destinations so much more accessible."
(PRWEB) November 29, 2012
Travel Savvy, the fully digital travel magazine published by 495 Communications and dedicated to providing readers with insights and secrets about their favorite travel destinations in list format, has just released their second edition of Destination Asia, the Asia-focused series sponsored by Singapore Airlines and its regional carrier SilkAir. This second edition, spotlighting Ho Chi Minh City, Vietnam and Siem Reap, Cambodia, features articles by in-the-know locals about dining, hotels, sights and activities, shopping, and entertainment. Travelers are routinely researching and planning their trips on-line, and the modern traveler has become increasingly savvy about separating typical tourist-trap information from truly local businesses that offer a genuine experience.
"We are so excited to be showcasing these beautiful destinations in Asia," explains the editor, Paula Keung. "Learning about Vietnam and Cambodia from locals turns a far-flung destination into one that is so much more accessible." This issue includes many stories with insightful editorial, including one through the eyes of a Siem Reap hotelier who describes the hauntingly beautiful sounds of chanting monks in nearby Ankor Wat, while another local--a renown clothing designer--shares the best places to dine on Khmer cuisine and more in his hometown. In the pages dedicated to Vietnam's unofficial media capital, stories include one from a filmmaker who brings to life the alluring energy of Ho Chi Minh City and advises visitors on the best after-dark destinations, a local student shares must-see historical sites, and more.
The digital magazine is available for free as an iPad app, called TrvlSvvy Asia, at iTunes. In addition to access on iTunes, readers will be able to read and download the free content on Issuu.com, the leading digital publishing platform that provides readers with an exceptionally easy web-based reading experience. Download Destination Asia: Ho Chi Minh City and Siem Reap at Issuu by clicking here. Traveling to these cities on Singapore Airlines requires a stopover, so a Singapore shopping guide has been included.
About Travel Savvy Magazine
Travel Savvy represents a complete departure from any travel media available today. Living exclusively online, Travel Savvy is the world's first truly different travel magazine, delivering a unique and fast-paced media experience, featuring lists covering a variety of topics. The magazine's managed user-generated content model actively engages readers on both an html website (http://www.trvlsvvy.com) as well as a fully digital magazine, which is easily digested via computers, smartphones, and tablets.
The magazine is wholly owned by 495 Communications, a full service digital media company dedicated to providing design, publishing services, and marketing development to travel and consumer brands. Travel Savvy Magazine offers travelers the chance to share, compare and communicate local travel insights.
For more information about Destination Asia: Ho Chi Minh City and Siem Reap or about Travel Savvy Digital Media, contact the editor, Paula Keung, at paula(at)495communications.com.
######