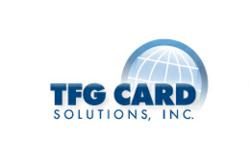 With the help of TFG, we're offering a cost saving benefit that only enhances our employment experience.
Portland, OR (PRWEB) November 29, 2012
TFG Card Solutions, a leader in payroll card services, has partnered with The Wetsel Company to provide payroll cards to employees at their six Sonic Drive-In franchises. Employees without a bank account are provided with a Visa® payroll debit card to receive their paycheck via direct deposit.
As a result, their unbanked employees are able to avoid high check-cashing fees, money orders, and other expenses related to paper paychecks. Employees can now access their money at millions of locations around the world and avoid the hassles of cash.
"With the help of TFG, we're offering a cost saving benefit that only enhances our employment experience," said Kevin Knutson, Director of Operations at The Wetsel Company. "TFG's Visa® Paycard allows our employees without a bank account to have immediate access to their paycheck, make daily purchases, and withdraw cash at millions of locations."
TFG has been offering US employers payroll debit cards to increase direct deposit participation since 2004. Payroll cards provide unbanked employees a safe, secure, and convenient way to access their funds 24/7/365. TFG has provided payroll debit cards to many companies in various industries located all over the country to increase their direct deposit participation.
"We understand the importance for employees at The Wetsel Company to receive their pay in a fast, inexpensive, and timely manner," adds Tom Secor, President of TFG Card Solutions, Inc. "As a company that is singularly focused on the payroll card industry, we remain steadfast to our core principles of helping employers realize cost savings by providing their unbanked employees with a long lasting benefit supported by exceptional service."
Jess and Andrea Wetsel own and operate six Sonic Drive-In franchise restaurants in Oregon and Washington. SONIC, America's Drive-In, specializes in made-to-order fast food and is known for its specialty menu items and personal carhop service. As the nation's largest chain of drive-in restaurants, SONIC has more than 3,500 drive-ins in 42 states coast to coast.
About TFG Card Solutions, Inc.
TFG offers free payroll debit card solutions that help businesses of all sizes increase direct deposit participation, maximizing their current direct deposit system and empowering unbanked employees. Payroll debit cards save both the business and its employees money every single pay period. For more information, visit http://www.tfgcard.com.