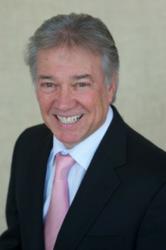 (PRWEB) November 29, 2012
Dr. Michael Neeley is a Dallas dentist that utilizes new technology in the fight against gum disease. He is now certified on the only FDA cleared laser dental procedure for gum disease treatment, the Laser Assisted New Attachment Procedure. Only one percent of practicing dental professionals are trained and certified to utilize the procedure. LANAP is made possible with the PerioLase MVP-7 laser and its special selective qualities. The laser uses wavelengths that kill the bacteria and react with the diseased gum tissue to remove it. These wavelengths are not absorbed by water, bone or healthy gum tissue, so they are left intact.
The result is accurate removal of the disease from the mouth in a less-invasive and minimally painful procedure. The healthy gum tissue is left behind to help protect the teeth, and the bone around the teeth is stimulated to regenerate, which often results in saving teeth that might otherwise have been lost. Many patients find that they can get back to doing whatever they need or want to do the same day as the procedure, which means that down time is usually not necessary.
The procedure begins with the dentist using a probe to determine the periodontal pocket depth where the gums meet the teeth. This is where bacteria accumulate and attack the gum tissue. Gum tissue will begin to detach as it becomes diseased. The PerioLase MVP-7 laser kills the bacteria in the pockets and removes the offending gum tissue. This opens up access for the dentist to remove the plaque that has hardened into calculus below the line of the gums. The laser is then used to help the blood clot so that there is a seal created between the gums and the tooth root. This eliminates the need for sutures to hold the gums in place after the surgery.
Of the millions of adults with gum disease, few actually seek treatment. The LANAP procedure should help more people seek the treatment necessary to help them save their teeth and improve their dental health. More information about the LANAP gum disease treatment is available online at http://www.dallasdds.net.
Michael Neeley, DDS, PA, is a general dentist offering patients personalized dental care for Dallas, TX. Dr. Neeley is part of one percent of dental professionals providing the most recent FDA cleared laser procedure for gum disease and periodontal treatment. To learn more about Michael Neeley, DDS, PA, and his dental services visit his website at http://www.dallasdds.net and call (214) 306-9033.