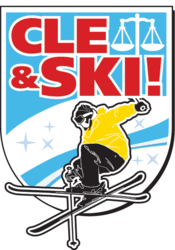 "The CLE Conference is more practically focused on every day challenges that lawyers face and attendees learn from the real world attorneys and not just textbook attorneys."
Snowmass, Colorado (PRWEB) November 30, 2012
Expert moderators and speakers from all over the world will be presenting at the 30th National Continuing Legal Education Conference (CLE) offering attendees their legal expertise in eight areas of law. Experience prevails as many of the CLE moderators and presenters have been involved with the conference for more than 20 years. CLE will be celebrating its 30th Anniversary in Snowmass, Colo., January 2-5, 2013.
The CLE conference is not one to miss for any legal professional, and presents top-notch legal education with all live presentations featuring some of the best lawyers, judges and professors from throughout the country. The early morning and late afternoon schedule provides 12-16 hours of continuing legal education credit per program, while allowing ample time to enjoy the slopes at the world class Snowmass ski resort.
Expert presenters include Scott Alter, IP Program Co-Chair of the CLE Conference who specializes in intellectual property and is a partner with the law firm of Faegre Baker Daniels in Denver. Alter is an active member of the American Bar Association, serving as Vice Chair of the Patent Litigation Committee and past Chair of the Special Committee on Patent Analysis and Opinions of Council. He has been directly involved with the CLE conference for over 15 years, starting off as a presenter. "I got involved with this conference when a former colleague, who was an early co-chair and speaker, recommended me as a speaker for the program," said Alter. "I have been a co-chair ever since I moved to Colorado six years ago."
Alter believes the quality of speakers at the CLE Conference is as good as any of the best legal seminars found elsewhere, but that the setting allows for an environment not found at other legal conferences. "This conference brings together a very driven group of legal professionals from all over the country and allows for 4 to 5 days of tight networking," said Alter. "It provides everyone with the opportunity to get to know each other on a level that's difficult to do at other conferences. So it's a very social conference where we all learn a lot and still have a terrific time."
Another long term CLE presenter Larry Shiekman, senior partner with Pepper Hamilton LLP, in Philadelphia, is presenting "Arbitration and Mediation: The View from the Trenches" is an experienced complex commercial trial lawyer who has spent a substantial amount of time on antitrust, intellectual property, securities and general commercial matters.
Shiekman has been involved with the CLE Conference since the early 1990's and got involved when his partner was ill, and asked him to speak at the conference to fill him for him. "Ever since then I have spoken every year on at least 10 to 12 different legal topics," said Shiekman. "Initially I spoke on employee benefits, and then I switched over to civil litigation and could present a different view point than a plaintiff or defense attorney. The CLE Conference is more practically focused on every day challenges that lawyers face and attendees learn from the real world attorneys and not just textbook attorneys."
Shiekman enjoys the informal setting of holding a meeting in a ski resort. "Attendees can ski in the morning then just come in their ski clothes in the afternoon ready to learn." He also sees a strong loyalty among the CLE attendees. "The 7:00 a.m. CLE programs are very well attended—then those same attendees show up for last session too. So everyone comes to every session which is very impressive for a legal conference with the quality of speakers."
The National CLE conference offers eight areas of law:

Bankruptcy
Civil Litigation
Employee Benefits
Family
Health
Intellectual Property
Labor & Employment
Real Estate/Sustainability
All programs are presented and moderated by experts in each field. Attendees experience opportunities for open discussions and networking with fellow attorneys with early morning and late afternoon CLE schedules. CLE participants are able to accumulate 12 to 16 CLE credit hours, plus ethics credits, accredited in all MCLE states.
For more additional information or to register for the National CLE Conference, go to http://nationalcleconference.com or call 303-860-0608. The National CLE Conference will be held at the new Westin Snowmass Resort and Conference Center in Snowmass, Colo.
About Snowmass Tourism Groups & Meetings
The year-round resort town of Snowmass Village, Colorado is located nine miles from Aspen, Colorado. Snowmass is accessible by the local Aspen/Pitkin County airport and three regional airports. Top-of-the-line conference equipment and facilities, economy to luxury guest rooms, free local transportation, countless summer and winter activities and superior guest experience characterize Snowmass Village resort. With recent investment of $1 billion in the ski area, base village, and new lodging properties such as the Westin/Wildwood Snowmass Resort with incredible conference meeting space, Snowmass is ideal for meetings and conferences, ski and social groups, corporate retreats and business guests. For additional information go to http://www.snowmassgroups.com or call 1-800-598-2006.