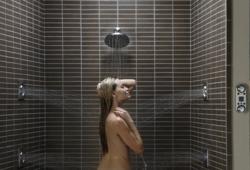 North Olmsted, Ohio (PRWEB) November 28, 2012
There is a changing landscape in the neighborhood... McMansions are no longer in every subdivision. There are fewer plywood palaces being built. Of course, large custom homes will still be around, but it's time to say goodbye to the numerous trophy homes of yesteryear, with their sizable square footage and location in the suburbs. While we're seeing homeowners downsizing for financial need, another trend is emerging: the concept of living small is getting bigger as revitalized urban centers draw more transplants. And while cosmopolitan consumers will forfeit space to live the city life, they won't sacrifice style. Today, Moen is looking at the collision of two consumer trends – the metro makeover and downsized/right-sized living, or as Moen has coined the movement, "Urban Uprising."
Urban Uprising
The U.S. Census Bureau indicates that metro areas with more than five million people saw double-digit population growth in their downtown areas between 2000 and 2010. More infill and inner-ring development brings homes and jobs together, along with services like shopping, schools and recreation, while it also shortens trips and makes walking and bicycling more appealing.
Furthermore, research by the National Association of Home Builders (NAHB) indicates that today's homeowner would overwhelmingly choose a smaller home with high-quality products and amenities (63 percent) over a larger house with fewer amenities (37 percent). Likewise, similar results were found by the National Association of Realtors' 2011 Community Preference Survey, which discovered that 58 percent of respondents indicated a preference for "a neighborhood with a mix of houses and stores and other business within an easy walk."
"With a focus on quality over quantity, the smaller-space house makes the finer things in life more affordable and accessible. While these homes have less square feet overall, Urban Uprising homeowners are spending more money per square foot," said Jack Suvak, senior director of market research and insights, Moen. "We're seeing this trend resonate most within three generations: empty nest Boomers, upscale Gen Yers and single Gen Xers."
According to NAHB, many homeowners are upgrading and customizing their small spaces to make them better fit their lifestyle. There is a marked increase in quality, with updated features and amenities. Examples include:

Multi-functional, multi-tasking rooms – Urban uprisers no longer segment rooms as solely a family room or office, for example. Instead, they're combining areas to serve multiple functions – such as adding a daybed to anchor a living room. The daybed looks like a trendy, extra-deep designer sofa – and scores space for guests to sleep.
Upgrade the areas you use most – Why not personalize your shower or bathing experience with a touch of technology? ioDIGITAL® from Moen gives consumers the ability to set and maintain water temperature and flow with electronic precision. With ioDIGITAL, it's like having your own personal digital "butler" – that will set your vertical spa with the perfect temperature and flow; turn on your shower from across the room or while still in bed; or even top off your bath with hot water.
"The Urban Uprising trend is especially interesting because it goes against what we've thought was true for years – that bigger is better," explained Suvak. "The 'Small House' movement is not for everyone; but with Urban Uprisers, it acknowledges that many people are happier when they're surrounded with quality materials that are incorporated into a design that uses space so efficiently that you don't notice it's small."
For more information about consumer behavior trends from Moen, visit moen.com.
# # #
About Moen
As the #1 faucet brand in North America, Moen offers a diverse selection of thoughtfully designed kitchen and bath faucets, showerheads, accessories, bath safety products and kitchen sinks – each delivering the best possible combination of meaningful innovation, useful features, on-trend styling and lasting value.
Moen is part of Fortune Brands Home & Security, Inc. (NYSE: FBHS), which creates products and services that help fulfill the dreams of homeowners and help people feel more secure. For more information, please visit http://www.fbhs.com.
Contact:
Jennifer Allanson or Jamie Dalton
Falls Communications
(216) 696-0229
jallanson(at)fallscommunications(dot)com
orjdalton(at)fallscommunications(dot)com