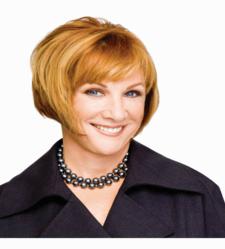 ReNew Life is proud to be a diamond level sponsor of SOHO 2012
Clearwater, FL (PRWEB) November 29, 2012
Tradeshows Generate Nationwide Enthusiasm
Every year, the Natural Products Association and others host regional tradeshows that highlight the latest advances and offerings in nutritional foods, supplements, and natural products. The SOHO Expo serves the southeast and has become a hub for natural health retailers and buyers with a reach to over 4,000 independent and large-chain stores.
"We see these tradeshows grow every year," says Brenda Watson, C.N.C, PBS health educator, author, and President of ReNew Life. "They are an important time for connection and discovery in our industry. The natural health industry as a whole has grown exponentially over the past decade and I'm proud that ReNew Life has been a part of that. We like nothing more than to meet with retailers and do what we do best, educate and inspire."
This year, as a diamond level sponsor of the SOHO show, ReNew Life will be stepping outside the booth and offering additional events and opportunities for show attendees.
A Focus on Education
In addition to two full days of exhibits and demonstrations, SOHO presents various seminars, a golf tournament, ingredient supplier scientific presentations, lectures, and meals intended to familiarize attendees with show sponsors and provide additional discussion. ReNew Life is scheduled to sponsor dinner on Friday night, Dec 7, featuring organic food and an exclusive lecture by Brenda Watson on the "diabesity" epidemic in the US and its connection to the gut and our #1 killer, heart disease.
"Heart disease hits very close to home for me and my family," says Watson. "Like so many families, we had a real scare when my husband, Stan's, risk markers went up. Stan's scare led us to take a 100% natural, gut-centered approach to getting him out of the danger zone. I'm sharing what we discovered in my new PBS show, The Heart of Perfect Health: the Startling Truth About Heart Disease and the Power You Hold to Stop It. I'll be presenting information from the show at SOHO during our Dec 7 dinner.
Brenda Watson will talk extensively on the origins of heart disease, the growing obesity and diabetes risk factors, and the powerful steps Americans can take to change the face of heart disease nationwide. "Science has taken us leaps and bounds ahead of our previous understanding of this disease," says Watson. "It's our mission at ReNew Life to empower retailers and consumers with the nutrients and information needed to turn this health crisis around."
On Saturday, Dec 8, Brenda will host a book signing of her celebrated health resource Gut Solutions: How to Solve Your Digestive Problems Naturally at the ReNew Life booth from 1:00 to 3:00 pm. Attendees are encouraged to stop by for a chance to talk with Brenda personally.
About Renew Life
Named America's No. 1 Digestive Care and Cleansing Company by SPINS, ReNew Life Formulas was founded in 1997 by Brenda and Stan Watson and offers a full spectrum of natural digestive care supplements and functional foods. Each ReNew Life product is made from only the finest raw ingredients. The company's analysis, educational materials, customer service, and superior manufacturing practices all set the benchmark for others in the industry. Above all, ReNew Life is dedicated to helping their customers achieve and maintain optimal health, increase energy, and enhance their mental clarity.
For additional information on ReNew Life and their participation in the 2012 SOHO tradeshow, please contact bcooper@renewlife.com.