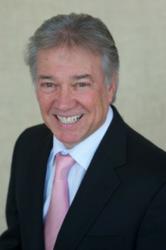 Dallas TX (PRWEB) November 29, 2012
Michael Neeley, D.D.S., PA, provides patients with a variety of gum disease treatment options depending on the stage their gum disease is in. For patients that have gingivitis or the early stage of the disease, scaling and root planing is an option that the dentist may use. The earlier treatment is begun, the more likely it is that the disease will be able to be reversed. The more advanced stages of periodontal disease usually require more aggressive treatment methods.
Most people work to remove plaque from their teeth by brushing and flossing them. However, some plaque often remains on the teeth and the longer it remains the more likely it is to harden into tartar. This creates a breeding ground for the bacteria that cause gum disease. The bacteria cause irritation to the gums and they can become red, puffy and sensitive to hot or cold. As the infection or disease progresses, gums may begin to bleed easily when brushed.
Scaling and root planing is a process that the dentist uses to remove the plaque from the area just above and below the gum line. Often, both hand tools and ultrasonic implements are used to scrape the tartar from the teeth. Once the tartar has been removed, the tooth and root are cleaned and polished. This provides a smooth surface for re-attachment of the gums. This gum disease treatment stops the forward progression of the disease, although proper preventive dental care must be maintained in order to keep the disease at bay. This includes brushing and flossing properly as well as regular visits to the dentist.
More than 100 million adults across the country have some form of gum disease. Many of them are in the early stages of gingivitis. By receiving a scaling and root planing treatment, they may be able to keep from moving into more advanced stages of the disease. As the disease advances, gums may recede, bone may be lost, which can cause a sunken appearance to the face, and teeth can become loose and move out of place or even need to be removed. By attacking gum disease before it moves out of the gingivitis stage, these dental issues may be avoidable. More information on scaling and root planing may be found at http://www.dallasdds.net.
Michael Neeley, DDS, PA, is a general dentist offering patients personalized dental care for Dallas, TX. Dr. Neeley is part of one percent of dental professionals providing the most recent FDA cleared laser procedure for gum disease and periodontal treatment. To learn more about Michael Neeley, DDS, PA, and his dental services visit his website at http://www.dallasdds.net and call (214) 306-9033.