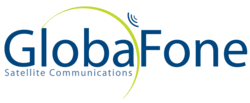 The key to effectively using Satcom is to better understand it. I plan to bring that knowledge to the audience
Portsmouth NH (PRWEB) November 29, 2012
GlobaFone, a leading multi-carrier satellite service provider has announced that CEO Lou Altman has accepted the invitation to speak at the upcoming International Disaster Conference and Expo in New Orleans January 8-10, 2013. Altman's educational session entitled 'Back To Basics; Satcom 101', focuses instructing the audience on the basics of the Satcom industry: how satellite phones work, why we need them, and the relevant solutions.
"Businesses and government agencies are learning that relying on satellite communications for business continuity and emergency response activities, is critical to success," said Jimmy Mouton, Director ICDE 2013. "Lou Altman has deep knowledge of, and is a strong advocate for the satellite industry, and we look forward to his insights on the present and future of this critical communications format."
The conference runs from Tuesday January 8 through Thursday January 10 and boasts Kevin Davis, Executive Director - LA. Governor's Office of Homeland Security and Emergency Preparedness, and the Honorable Tom Ridge, President - Ridge Global as the conference co-chairs. There will be dozens of educational breakout sessions to bring the latest thinking in emergency and disaster management to the audience.
"It will be my pleasure to once again speak at ICDE," said GlobaFone CEO Lou Altman. "Jimmy understands that Satcom is one of those ever-changing industries so professionals need to keep up with the latest developments. The key to effectively using Satcom is to better understand it. I plan to bring that knowledge to the audience"
ABOUT GLOBAFONE:
GlobaFone of Portsmouth, NH is an award-winning, leading service provider of satellite voice and data solutions to Federal, State and Local Governments, and corporate clients. GlobaFone solutions include five brands of satellite communications – Iridium, Inmarsat, Globalstar, Thuraya and VSAT. GlobaFone provides cellular service for rent or lease with coverage across the planet.
###