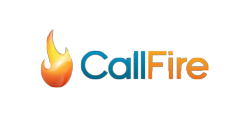 Santa Monica, CA (PRWEB) November 29, 2012
In an effort to track voter turnout and monitor voter suppression activity on Election Day, Obama for America in Nevada (OFANV) partnered with leading cloud telephony innovator CallFire to develop a pair of IVR (interactive voice response) applications that provided volunteers at the polls with simple, yet effective ways to provide the campaign with regular updates.
The Obama Campaign in Nevada unveiled the CallFire-designed "Inbound Nevada Vote Tally" IVR application to keep track of early voting results and, on Election Day, deployed the "OFANV Poll Watcher" IVR application.
Four times while polls were open in Nevada, volunteer observers dialed a special number that automatically reported the time and prompted them to report the telephone number from which they were calling, the precinct number and other information that assisted the campaign in tracking voter turnout and any attempts to inappropriately influence voters or otherwise prevent them from exercising their right to vote.
"Throughout the election cycle, sophisticated yet affordable cloud telephony applications like those CallFire developed in Nevada transformed the way campaigns reached out to voters and mobilized supporters and volunteers," said Dinesh Ravishanker, CallFire CEO and co-founder. "CallFire's cloud telephony systems and tools transformed laptops and smartphones into powerful campaign tools that help people communicate. We are pleased to have been part of the effort to ensure that everyone who had the right to vote also had the opportunity exercise that right."
About CallFire
CallFire simplifies telephony, making sophisticated, expensive carrier class telecom capabilities available through an affordable, easy-to-use GUI and API platform. Any business, from start-up to enterprise, can reach its customers on any device, using text messaging or voice, with CallFire's massively scalable, cloud telecom platform. CallFire products include Voice APIs, Business Text Messaging, Voice broadcast, Local Phone Numbers, Call Tracking, IVR, Predictive Dialing for agents and more. Call analytics enable CallFire's 50,000 users to reach customers more often using text marketing, virtual numbers, auto dialer and mobile messaging.