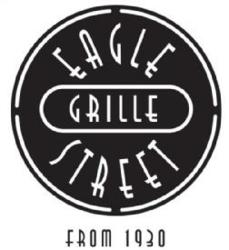 Minnesota Wild game nights account for over 50% of our gross revenue annually...I had to look 32 out of 48 employees in the eyes and inform them that I no longer can afford to keep them on staff.
Saint Paul, MN (PRWEB) November 29, 2012
In response to the continuing National Hockey League (NHL) lockout that has been responsible for the cancellation of more than one-third of the 2012-13 NHL season, Eagle Street Grille owner Joe Kasel of Saint Paul, Minnesota has penned an urgent letter to NHL Commissioner Gary Bettman and the Executive Director of the NHL Player's Association (NHLPA), Donald Fehr.
In the letter, Kasel urges an immediate solution to the current lockout. Kasel's restaurant, Eagle Street Grille, is located directly across from the Xcel Energy Center. Minnesota Wild hockey games at the Xcel Energy Center account for nearly 50% of Eagle Street Grille's gross annual revenue and as a result of the lockout, Kasel has been forced to lay off nearly two-thirds of Eagle Street Grille's staff.
Minnesotans like these former Eagle Street Grille employees are just a small portion of the countless American citizens and small businesses who have become collateral damage of the 2012 NHL lockout. Recognizing the negative impact on the lives of thousands and the financial future of countless small businesses' nationwide, Kasel urges Commissioner Bettman and Executive Director Fehr of the NHLPA to find an immediate winnable solution for the fans, staff and small businesses that support the NHL.
###
About Eagle Street Grille
Eagle Street Grille features a mob-themed menu - a reference to Saint Paul's notorious reputation during the 1930's as a haven for mob bosses, gangsters and other criminals. The menu offers a delicious combination of burger, sandwiches, soups, salads and platters. Entrees include juicy steaks, tender chicken, luscious seafood, hearty pasta and zesty ribs. Eagle Street Grille also offers a complete takeout menu.
Meet the Owners
Joe Kasel and Kevin Geisen are avid St. Paul guys. Both were raised in St. Paul just a-stones-throw-away from Eagle Street Grille. Both attended Cretin-Derham Hall High School, where they became friends. After a few years apart Joe and Kevin reunited with the common interest of building a business and creating a fun, energetic, and enjoyable atmosphere for patrons. In 2003 they opened the Eagle Street Grille on West 7th Street.
Joe and Kevin now live in the Macalester-Groveland and Highland Park neighborhoods with their wives and three kids respectively.