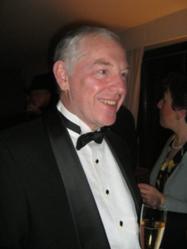 Commodities Global Group is specialized in bringing producers, manufacturers, (miners) together with buyers.
London, UK (PRWEB) November 30, 2012
Global Strategy Connections Ltd is expanding. Companies working with them know why. Over the past year Global Strategy Connections Ltd has surpassed their expectations. They have been and are a diversified company, helping other companies and individuals in many areas, but over the past year, they have concentrated on the natural resource sector and commodities. What looked like a insurmountable challenge, has become an exciting corporate adventure.
Beginning in September 2012, they created a subsidiary "Commodities Global Group". This subsidiary targets only commodity business. Commodities are what creates growth in economies around the world. Commodities are the base elements of every product purchased. Commodities Global Group is specialized in bringing producers (miners) together with buyers. A new website is presently being developed. To receive a link when published, please send a request via eMail with subject line "Request Link to Commodities Global Group". The owner of Commodities Global Group "Wayne Stanley" has been in the brokerage business for thirty years, bringing producers or manufacturers together with end users for the benefit of both. He has now embarked on a strictly commodities related business.
What is Commodities Global Group doing?
1. Their emphasis is on Coal, Iron Ore, Cement and Petroleum products.
2. Offering DRI (Direct Reduction Iron) at 83.7% FE for 298.00/MT plus special shipping rate of $52.00/MT for the first 25,000 Tones, before December 15th.
3.Pig Iron (PL1 and PL2 Grades), as per GOST 805-95 (DSTU 3133-95) Standard, groups I, II, III; classes A and B; categories 2-5, in 15-kg ingots.
4.Cast iron L1 - L6 Grade; GOST 4832-95 (DSTU 3132-95) Standard; groups I and II; A and В classes; categories 1-4
5.Refined cast iron, GOST 4832-95;grades L1-L7, groups I,II;A class;2
6. COAL - NVC -ARB 55000 - 5300 $78.00/MT CIF China major Ports CIF terms. They deal in all types of quality coal & facilitating transactions of the mines themselves.
7. They have the Supply allocation for Iron Ore Fe62% range that is available at $110/MT CFR China port. The lab report shows Fe:60%, SiO2 is 3% instead of 2.5%. S is 0.01%, P is 0.08%. Moisture 7%.An SGS shows Fe 66%, SiO2 2.88%, P: 0.0622%, H2O: 0.60 , TiO2: 0.239%, S: 0.116%
8. They have a coal mine available for sale or for a JV agreement, based of $1.50 (US) for coal in the ground.
Companies requiring quality commodities and top shelf service are encouraged to contact Global Strategy Connections Ltd for more information as to how they can help them reach their goals.
What kind of companies does Commodities Global Group service?
1.Coal Fired Electricity Generation Facilities
2.Steel Mills
3. Cement Mills
4. Crude Oil Refineries
5. Airports
6. Cruise Ship Service Facilities
7. Pharmaceutical Companies
8. Coal Mines - as suppliers and for financing services
9. Iron Ore Mines - as suppliers and for financing services
10. Oil companies - as suppliers and for financing services
This is a partial list of the companies Global Strategy Connections Ltd and its subsidiary Commodities Global Group do business with.
They look forward to a busy and profitable year ahead in 2013 and meeting many new clients and suppliers.
Welcome to Global Strategy Connections Ltd. We have solutions for businesses and individuals that will affect their quality of life, their profitability and ability to grow in this ever changing and challenging environment. We are dedicated to those people who are willing to work smart to make a better life for themselves, their families, their communities and perhaps for some, to make a better world. As a beacon directs sailors on stormy seas to a safe port, we will offer direction to you for a happier, wealthier, more fulfilled life, where you can spend more time with your family, friends or simply doing the things you like most. Economies around the world are not fun places to be today and we expect those economies to get worse before they get better. That doesn't mean you need to lower your expectations or your life style. Most will suffer, but if you do the right things, you can emerge from this historical downturn wealthier and happier than you are right now. Don't let the world situation get you down. It is time to make changes that will offer you a better life tomorrow and in the years ahead. We are here to help you find the direction that is right for you and your company. Think of us as your beacon. There is no one right way, so we offer you many directions you can take to move ahead.