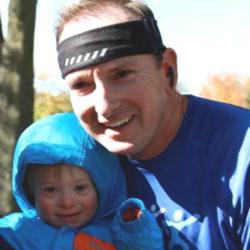 Chicago, IL (PRWEB) November 29, 2012
Research Down Syndrome Runners (RDS Runners) is the national racing program to greatly expand public support for Down syndrome research. RDS Runners has been accepted as a charity supporting Down syndrome research in multiple events across the country. Research Down Syndrome, a national 501 (c) (3) non-profit foundation based in Chicago, has been accepted as an Official Charity Partner in the ING Miami Marathon and Half Marathon on January 27, 2013!
RDS Runners encourages participation for anyone planning on running in the ING Miami Marathon or Half Marathon and is interested in supporting Down syndrome research. RDS will provide our runners a fundraiser page, tips on training, an RDS Runners shirt, and most importantly, the satisfaction in knowing that their miles are being run to support scientific studies that will enhance educational, occupational and social opportunities for adults and children with Down syndrome.
This program is helping re-state public support for Down syndrome research... research that is changing the course in understanding and treating intellectual disabilities in Down syndrome.
For more information about running for RDS Runners, contact: rdsrunners(at)researchds(dot)org.
About Research Down Syndrome
Research Down Syndrome (RDS) is among the leading sources of private funding for Down syndrome related cognitive research. RDS supports and funds Down syndrome cognitive research conducted at research institutions that are studying the basis of the intellectual impairments associated with Down syndrome, including Alzheimer's disease. Research Down Syndrome is a legal corporate entity, and is a 501(c) (3) nonprofit organization designated by the Internal Revenue Code. For more information, go to http://www.researchds.org, or contact RDS: info(at)researchds(dot)org or 877.863.2121.