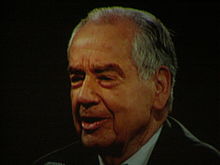 (PRWEB) November 29, 2012
Thousands of entrepreneurs and business owners mourn and reflect at the loss of a great motivational speaker, Zig Ziglar, who died on November 28th at the age of 86. Charles Gaudet, CEO of a leading marketing company for entrepreneurs, PredictableProfits.com, believes this is a good time to remind entrepreneurs of the legacy they seek to leave behind, and urges them to look within to answer the question: "Will you be missed?"
"Zig reminded us that 'you will get all you want in life, if you help enough other people get what they want,' and with that philosophy, he set forth to create a significant following of clients, customers, and fans whose lives are now better off, having done business with Zig," says Gaudet. "But all too often, entrepreneurs are taught the purpose of business is to maximize shareholder value, but that alone doesn't create a legacy."
Gaudet continues to say that while the goal of a business owner is to make a profit, profit should not be the primary purpose. Through what Gaudet calls The Growth Factor™, the purpose of business is to have a constant and never-ending commitment to creating the greatest advantage and benefit to the business's customers, clients, and patients.
Three suggestions Gaudet has for helping create this entrepreneurial legacy are:
1. Identify the pain points, struggles, worries, and frustrations for the business's ideal customer
2. Determine the biggest benefit and result this customer wants to attain by putting the business's product/service into use
3. On a daily basis, ask and answer the question: "what else can I do today to provide my customers with a greater advantage or benefit, to get them closer to the ultimate result they are after?"
It's in direct proportion to the entrepreneur's commitment to provide a greater advantage to their clients, to help them get closer to their ultimate result, that their legacy will be created.
"When you are continually working to help your customers and clients get more of what they want, to help them get closer to their ultimate result, you make a positive impact in their lives. As a result, any absence of doing business with you will be missed. It's the basis of not only creating predictable profits, it's the basis of creating a business legacy," says Gaudet. "And it's because of Zig Ziglar's unwavering commitment to helping people achieve greatness beyond what they thought possible, that Zig's legacy will continue to leave imprints in the lives of people for generations to come."
For more information on how entrepreneurs can benefit from the marketing strategies shared by Charles Gaudet, please visit http://www.PredictableProfits.com/FreeCD to enter your name and email address for a free CD.
ABOUT CHARLES GAUDET:
Gaudet has been called "The Entrepreneur's Marketing Champion" for consistently delivering windfalls of profits to his clients by unveiling hidden assets and opportunities that have been previously under-utilized, or have gone unnoticed. Gaudet started his first business at the age of 4 when he set up a tollbooth in the hallway leading to his parent's bathroom, and has been ferociously committed to the study of successful business practice ever since. At age 24, after abruptly finding himself in millions of dollars in debt, he systematically grew his first multi-million dollar business. He is the founder of PredictableProfits.com. Follow Gaudet on Twitter at http://www.Twitter.com/CharlesGaudet.
ABOUT PREDICTABLE PROFITS:
Predictable Profits is a leading small business marketing company, specializing in finding overlooked marketing opportunities commonly found in most small-to-medium sized businesses for generating quick, dependable, and predictable profits without having to spend any more money in advertising. The company shares their marketing strategies with its Insiders' Club Members, private clients, and on their blog. You can read more about Predictable Profits by visiting the company's website at http://www.PredictableProfits.com.