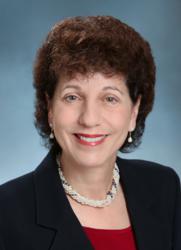 La Jolla, California (PRWEB) November 29, 2012
Entrepreneur Barbara Bry has taken the lead in the success of several companies, that have not only benefited San Diego, but have assisted in the promotion and advancement of women in areas of technology and life sciences. Bry will discuss "Technology Career Trends" on the UC San Diego Extension Interactive Radio program "Career Talk" live on December 12, 2012, 10:30am – 11:00am. Tune in for the first in a series of programs online at http://ucsdextension.adobeconnect.com/henry-2012-12
Barbara Bry has been a serial entrepreneur in both the for-profit and non-profit sectors. Her current passion is to level the playing field for women in business, health care and politics. Currently, she is the chief operating officer of Blackbird Ventures that invests in early stage technology companies.
She and her husband Neil Senturia write a weekly column on technology and entrepreneurship for U-T San Diego, and they teach entrepreneurship at UC San Diego. She has been on the founding team of two successful companies: Atcom, the leader in developing Internet kiosks and high-speed Internet access in hotel rooms; and Proflowers.com, the online floral retailer.
While attending Harvard Business School, Bry organized an innovative class on business and the media. After graduating with her MBA, she worked for eight years as a national business reporter for the Sacramento Bee and then the Los Angeles Times.
In 1986 Bry accepted an offer to run the newly founded CONNECT Program in Technology and Entrepreneurship at UC San Diego Extension. Three years later, she founded and became the executive director of Athena, a nonprofit organization for women technology executives.
The UC San Diego Extension Interactive Radio program, Career Talk, is hosted by Henry DeVries, assistant dean for UC San Diego Extension and a columnist for Forbes.com. DeVries is an educator, newspaper columnist and author who speaks to thousands of business owners and executives each year, teaching them how to grow their businesses and advance their careers. He is the co-author of Self-Marketing Secrets, Pain Killer Marketing and Closing America's Job Gap.
For information on upcoming guests, visit http://onlinex.ucsd.edu/interactiveradio/careers.html