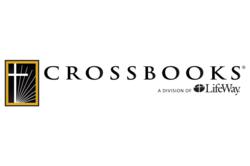 Nashville, Tn (PRWEB) November 28, 2012
CrossBooks, the assisted self-publishing imprint of B&H Publishing Group, a division of LifeWay Christian Resources, announced the release of its 1,000th book, Michael Atherton's "The Revitalized Church." The milestone reflects CrossBooks' commitment to producing theologically sound Christian literature across all categories.
"In 2009, LifeWay, through B&H Publishing Group, launched CrossBooks to help Christian authors tell their stories and share the message that God instilled in them," said Selma Wilson, president of B&H Publishing Group. "We believed that there was a need for a publishing imprint that served the Christian community and that also stood behind the quality and accuracy of its content."
Pastor Michael Atherton's "The Revitalized Church: Forfeiting Self to Follow God" is an instructional book written to help fledgling churches re-invigorate their communities. The book is available at the CrossBooks Bookstore and at other leading book retailers.
On the journey to 1,000 titles, CrossBooks has published many critically acclaimed books across a variety of categories, including Lissa Raines' "8 Crucial Realities: Successful Choices for Graduates," which was acquired for publication by B&H Publishing Group. Other notable titles include "Archibald Zwick and the Eight Towers" by Robert Leslie Palmer, which has been picked up for curriculum in more than 50 schools across the country; "A Primer on Biblical Preaching" by Jerry Sutton is now a required textbook at a major Christian seminary; and "Run for God" by Mitchell Hollis has been adopted by more than 600 church small groups and has changed thousands of lives.
All books published by CrossBooks must pass a theological review to ensure that the content is biblically accurate. As an imprint of LifeWay Christian Resources, it is essential for all CrossBooks titles to have the same theological standard that LifeWay customers have come to expect. The theological review is a major aspect that sets CrossBooks apart from any other Christian self-publisher.
For more information or to begin publishing with CrossBooks, please visit crossbooks.com. Authors are also invited to submit any unpublished Christian-themed manuscript to the first annual CrossBooks Writing Contest for the chance to win a free Marketing Plus publishing package. CrossBooks will be accepting entries until January 15, 2013. For more details about the contest or to submit a manuscript, please visit: http://www.crossbooks.com/writingcontest.
###
ABOUT CROSSBOOKS
CrossBooks is the assisted self-publishing imprint of B&H Publishing Group, a division of LifeWay Christian Resources. As a Christian company dedicated to bringing more Christian voices into the publishing industry, CrossBooks is committed to an unwavering principle of excellence. While our authors contribute monetarily to the cost of publishing, we maintain theological and literary standards in keeping with our statement of faith. Theologically trained professionals review every manuscript, making us the most trustworthy Christian assisted self-publisher in the world. Established authors, first-time authors, and authors anywhere in between are meeting their goals and fulfilling their vision by publishing with CrossBooks. For more information, visit us online at CrossBooks.com or call 1-866-879-0502.