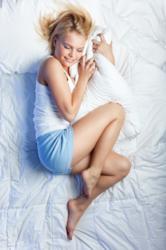 The best solution to the problem is to get rid of all old products and replace them with new organic environmentally safe products.
San Francisco, California (PRWEB) November 29, 2012
According to the EPA, The U.S. Environmental Protection Agency, PBDEs and other harmful fire retardants have been used in a wide range of products, including electronics, bedding, carpeting and furniture. They have been shown to persist in the environment and accumulate in living organisms, and toxicological testing has found that they may cause liver toxicity, thyroid toxicity and neurodevelopmental toxicity. Some fire-retardant chemicals including PBDE were banned and phased out in 2005. But new studies, which were conducted separately and appear together in the journal Environmental Science and Technology, add to a growing body of research that shows that homes have not become significantly safer.
One of the new studies, led by UC Berkeley and Duke University scientists, found toxic or untested flame retardants in most of the couches they examined from across the nation. The other study also found that hazardous and potentially hazardous chemicals in dust from couches and other products pervaded 13 of 16 homes tested in Northern California. Both studies turned up substances that, that when inhaled or ingested, are linked to cancer, changes in DNA, hormone disruption, lowered IQ, decreased fertility, hyperactivity and other serious health issues.
PBDEs remain in humans for up to 12 years after exposure and many couches and or mattresses bought more than seven years ago are still in use. In addition, when the ban took effect, PBDEs were seemingly replaced by another chemical, chlorinated Tris, the researchers found. It was detected in half of the couches purchased after 2005 that they studied. The dangers of Chlorinated Tris are well-known. The chemical was removed from baby pajamas in 1977 when it was found to change the DNA of people exposed to it, and California now lists it as a carcinogen. Researchers also found evidence of a fire retardant known as Firemaster 550, which showed up in larger amounts in the newer couches than the older ones. Firemaster 550 has been shown to be an endocrine disrupter in animals, but its health effects in humans are largely unknown. The findings underscore the likely dangers of replacing one chemical with another, the scientists said.
Prevention is key when protecting against disease and carcinogens. In California the law does not require that furniture be labeled for flame retardants. Thus the best solution to the problem is to get rid of all old products and replace them with new organic environmentally safe products.
The Futon Shop offers a chemical free solution for sofas and beds and has been doing so since 1976. The Futon Shop recently developed their new line of wool mattresses: The Teddy Bear Collection. This collection of four unique mattresses, are 100 percent Virgin Wool. All green mattresses in the Teddy Bear collection are hypo-allergenic, mold and mildew resistant, no motion transfer and most importantly chemical-free. Each wool fiber acts like a natural coil spring, providing a springy comfort. Wool also has high natural absorbency for moisture, which is what makes eco-friendly wool futons warm in the winter and cool in the summer. Because wool contains moisture in every fiber, it resists flame naturally without chemical treatment and thus does not need flame retardant. The Futon Shop also uses soy-based foam and latex that are fire retardant free. In accordance with Federal law, The Futon Shop does use borate (a natural non toxic eco friendly compound) to ensure all mattresses are fire retardant. The Futon Shop will gladly omit the Borate in any mattress purchase order with a note from a doctor or chiropractor.
The Futon Shop is one of the greenest companies striving to innovate & manufacture America's best natural green and organic mattresses. The Futon Shop, a California based green mattress retailer and manufacturer has developed a new movement "From Farm to Family". This concept starts at the very beginning with American farmers producing wool and organic cotton to the finished product: an organic wool or organic cotton mattress. American wool and organic cotton is grown in American farms and purchased by The Futon Shop. The Futon Shop then processes the wool and organic cotton into felted bats and layers it into the 33 green and organic futon sofa bed mattresses as well as platform bed mattresses for every night sleep.