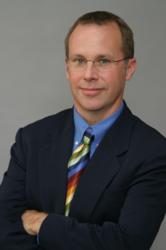 The best way to get into a good university in the US is to make good choices in school every single day.
Denver, CO (PRWEB) November 29, 2012
During a three-week visit to Hong Kong this month, independent university admissions consultant Dr. Mark Montgomery visited a number of the city's finest secondary schools to share his expertise with students, families, and other professionals. His presentations focused on the important choices secondary school students must make as they map out their future plans. Dr. Montgomery is president of American Academic Advisors in Hong Kong, as well as of Montgomery Educational Consulting, based in Denver, Colorado.
The title of the presentation is "Roadmap to University Admission in the USA." Dr. Montgomery offers this presentation to schools all around the United States, as well as in Hong Kong and China. He is also a regular speaker at various clubs and associations to bring his positive and upbeat message about the advantages of an American university education.
The presentation begins with a basic explanation of the American higher education system, with a special emphasis on the differences between a "college" and "university." "In the US, we tend to use these terms interchangeably," said Dr. Montgomery, "however, in Hong Kong, college is sometimes synonymous with a secondary school, and is therefore assumed to be inferior."
The presentation went on to identify the three most important aspects of the admissions process: secondary school performance, standardized test scores, and teacher recommendations. "Sometimes students and parents think that it's possible to game the system, to somehow get around the fact that colleges are judging a student's performance in school," said Dr. Montgomery. "While extracurricular activities, application essays, community service, and even interviews all are important aspects of the admissions process, the choices students make every day with regard to their schoolwork really define the outcome."
Dr. Montgomery quotes J.K. Rowling's character Albus Dumbledore from the Harry Potter series: "It is our choices, Harry, that that show what we truly are, far more than our abilities."
Among the schools Dr. Montgomery visited during his nearly three weeks in Hong Kong were St. Paul's Convent School, Singapore International School, and International College of Hong Kong.
In addition, Dr. Montgomery spent a day with the post-graduate counseling staff of the historic King George V School in Kowloon. There he worked with their team to improve their ability to support a growing number of students who set their sights on an American university education. KGV, as the school is known, is part of the English Schools Foundation network of schools in Hong Kong, and offers both the International Baccalaureate (IB) curriculum, a well as the B-Tec curriculum.
Dr. Montgomery will return to Hong Kong in early 2013 to give more presentations, and to meet with a growing number of clients who have sought his advice as they navigate their journey to a college education in the United States.
American Academic Advisors is a full-service educational consulting firm offering the highest standard of professional advice for students headed to the United States to study. We give families the information they need to make the right decisions, and the guidance necessary to implement their decisions. For more information about American Academic Advisors, please visit http://usacademic.hk, or email info(at)usacademik(dot)hk.
In addition, members of the media may request a written copy of the "Roadmap to University Admission in the USA,' in either English or Chinese by writing to the above address.