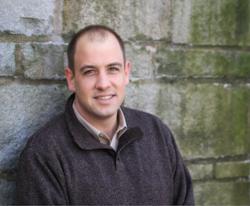 great customer service extends well beyond desktops or laptops
New York, NY (PRWEB) November 29, 2012
Mr. Eliason, a well known customer service advocate, believes customers want a pleasant experience the first time around, not a frustrating one. Mr. Eliason, who stated that he was "on a mission to fix what is wrong with customer service" was asked about the rise of social media in the global marketplace and his involvement in the event. He said "I am excited to be a part of the 4th Global Contact Forum. Today, great customer service extends well beyond desktops or laptops, smart phones, tablets or social media, it's global. My goal is to share practical experience, ideas and tips on how to engage and empower lasting customer relationships-- both online and offline, globally."
Ma. Eugenia Garcia Aguirre, IMT's organizer and chairwoman for the event said, "We are excited to have Mr. Eliason involved with the 4th Global Contact Forum. Mr. Eliason brings a powerful connection and understanding of the customer issues and problems and his understanding of voice, digital, mobile and social media for customer care is exceptional. Mr. Eliason will help conference attendees address the changing face of customer service, standards and satisfaction."
The 4th GCF event, developed by the IMT, promotes growth, competitiveness and professionalization of the contact center industry globally. In 2012, more than 1,800 contact center professionals and thought leaders from over 22 countries gathered. The 2013 conference will focus on Customer Engagement – People, Connection and Technology. Past companies represented at the Global Contact Forum events have included major industry names like Amazon, Google, Avaya, PCCW, Aspect, Altitude, Autonomy, British Telecom, Infosys and Verizon.
About the IMT: Instituto Mexicano de Teleservicos (IMT) is México's leading call & contact center / customer contact institution. Founded in 1991, they offer a wide range of services to the industry, from training to consulting to certification and are recognized as the preeminent authority for Contact Center professionals in the country and throughout Latin America.
Industry Associations benefit from a special discount of 15%, by using a code cf561m.