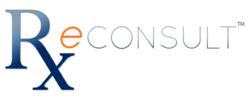 RxEconsult is a wonderful resource for healthcare content marketing.
Mount Olive, NJ (PRWEB) November 29, 2012
Healthcare professionals and businesses share their knowledge and increase their visibility by publishing articles on RxEconsult in their area of expertise. The two categories of articles published on RxEconsult are business and career or medications and healthcare. Articles published on RxEconsult are indexed by search engines and available to the entire internet audience. RxEconsult is a wonderful resource for healthcare content marketing.
The most read articles on RxEconsult are healthcare business and career articles. In this category the most popular article is Finding Pharmaceutical Industry Jobs which has received 5306 page views. Pharmaceutical Industry Jobs for Pharmacists; Personal Pharmacist: A career option for pharmacists; Pharmaceutical Industry Jobs for Doctors; and Pharmacy: Is it Still a Top Career are also widely viewed articles. Other articles that are attracting viewers include Accomplishments Raise your Resume to the Top; Benefits of Pharmaceutical Industry Fellowships; What is Healthcare Consulting; and Finding your First Nursing Job.
Medications and healthcare articles are also widely read. These types of articles are drug monographs, articles discussing recent health news or trends, health facts or resources for consumers, and comparison of therapies. The most popular medication or healthcare articles are Statins and Risk of Increased Blood Sugar Levels and Diabetes; Statins and Memory Loss; Bydureon versus Victoza; Use Personal Pharmacists and Avoid Drug Interactions; and Should Vicodin and other Hydrocodone Products be Switched to Schedule II.
Articles on RxEconsult are unique because they are member generated and based on the expertise or experience of the author. Since RxEconsult members are healthcare professionals or scientists the articles are written by experts. Even though RxEconsult is a relatively new website it has excellent articles and new content is added weekly. To help increase the visibility of RxEconsult content and make it easier for viewers to receive new articles, an RSS feed has been added for everyone to subscribe to.
About RxEconsult Healthcare Network
RxEconsult (http://www.rxeconsult.com) is a unique professional healthcare network. Healthcare companies and professionals, and the businesses that support them use RxEconsult to showcase their expertise and experience and find healthcare jobs and other opportunities.
RxEconsult is a fully functional web 2.0 platform where members share knowledge through articles, videos, discussions, and other content. They can invite contacts, interact and build their network. RxEconsult helps businesses and professionals in health related fields succeed.