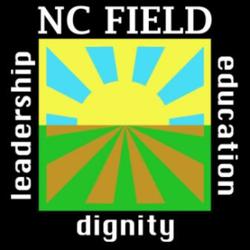 "Youth Speak is important, because it symbolizes and represents an opportunity for youth to speak out about challenges they have faced within their community," said Yesenia Cuello.
Kinston, NC (PRWEB) November 28, 2012
Today, farmworker youth, educators, and community advocates gathered in Kinston, North Carolina for Youth Speak, an event designed to discuss the occupational hazards and educational barriers farmworker children face in America. The aptly named event was organized by the Poder Juvenil Campesino youth council and NC FIELD. The format, which included a series of panel discussion, provided the opportunity for migrant and seasonal farmworker youth, who ranged in age from 12 to 22, to share their experiences.
"Youth Speak is important, because it symbolizes and represents an opportunity for youth to speak out about challenges they have faced within their community involving work, obtaining their education, being exposed in at-risk situations, and how 'we,' as youth, have managed to turn our lives around for the better through organizing and support from our mentors," noted outgoing PJC youth council president and incoming NC FIELD board member, Yesenia Cuello, during her remarks.
Farmworker youth panelists, including Kemberly Cuello, Tabitha Taylor, José Montes, José Godinez, Eleazar Molina, Samantha Elkins, Jonathon Mendez, Noe Lazo, and Neftali Cuello, shared their personal experiences and the many challenges they are confronted with as a result of their work in the fields. They also discussed changes that should be made on federal and local levels to protect children like themselves.
AFOP's director of the Children in the Fields Campaign, Norma Flores López, also spoke to the Youth Speak audience about the issue of child labor in U.S. agriculture.
"Agriculture is consistently ranked as one of the three most dangerous industries in the United States, in terms of injuries and fatalities recorded on the job—for children, it is the most dangerous," said López, who also chairs of the Domestic Issues Committee for the Child Labor Coalition and is a former migrant farmworker child. "Yet, U.S. child labor laws allow boys and girls, as young as 12-years-old, to legally work in agriculture for an unlimited amount of hours outside of school."
As a result of exemptions in the Fair Labor Standards Act of 1938, which governs child labor in America, farmworker children are permitted to use dangerous farm equipment and work in an environment that continually exposes them to pesticides, conditions deemed illegal in every other industry and that can lead to serious injury or even death. Farmworker youth are also excluded from the "hazardous work" protections imposed in all other industries, allowing children as young as 16 to operate heavy machinery and perform other dangerous functions that are strictly reserved for adults in every employment field except agriculture.
"While the health and safety dangers are a huge concern, those are not the only risks these young farmworkers face," says Melissa Bailey, who previously worked with Migrant Education in North Carolina and is now the executive director of NC FIELD. "As Yesenia and the other panelists shared, farmworker youth regularly work long days in the fields and frequently see their educational opportunities cut short as a result."
The migratory nature of farm work means that parts of the school curriculum often have to be repeated or skipped. There is evidence that more than half of these children will not finish high school, and fewer still will go on to college; this limits their options, often forcing farmworker children to continue the generational cycle of poverty, in which so many migrant and seasonal farmworkers are trapped.
Bailey notes, "We are hopeful this Youth Speak event will inspire those who attended to make a difference, both locally and nationally, by sharing these panelists' experiences and challenging our community and leaders to protect the futures of farmworker youth."
About the Children in the Fields Campaign:
The Children in the Fields Campaign is a project of the Association of Farmworker Opportunity Programs (AFOP), a national federation of non-profit and public agencies that provide job training and services for America's farmworkers. The campaign strives to improve the quality of life of migrant and seasonal farmworker children by advocating for enhanced educational opportunities and the elimination of discriminatory federal child labor laws in agriculture. For additional comment or interview from an AFOP expert, please contact Ayrianne Parks at (202) 828-6006 x140 or Parks(at)AFOP(dot)org.
About NC FIELD
NC FIELD, Inc. is a community-based nonprofit created by the Association of Farmworker Opportunity Programs (AFOP) to advocate on behalf of migrant and seasonal farmworker youth in North Carolina. NC FIELD is dedicated to the social, economic, academic and labor justice of workers in agriculture. We seek balance in the fields and integrity for the hands that feed us. For additional comments, please contact Melissa Bailey at (919) 749-3629 or executivedirector(at)ncfield(dot)org.