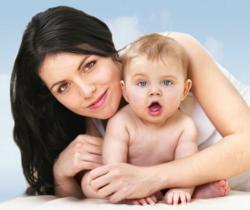 ... free home delivery service for the Auckland metropolitan area... delivered within twenty four hours.
(PRWEB) November 29, 2012
At Babies New Zealand the team is keen to showcase their free home delivery service for the Auckland metropolitan area. Customers can go online at their website at http://www.babies.co.nz to view their huge range of baby clothing and products, buy online and have their chosen goods delivered within twenty four hours. This is a fantastic service for busy mothers from THE specialists in baby products. Babies New Zealand have every product a new mother will ever need, all at one place on their extensive website. They sell disposable nappies with brands like Huggies, Babylove and Sealer, all at extremely competitive prices.
Babies New Zealand sell a large range of nursery furniture and products such as cots and cot beds and they have some useful advice on different kinds of cots. We also advise to use a firm mattress for infant bedding and to never place an additional mattress in a portable cot. Infants do not need pillows to sleep so they should not be added to cots and she also stresses, never use an electric blanket in an infant's cot.
Babies New Zealand Moses baskets range provides an ideal first bed for baby. Giving a safe and secure environment in those important first weeks, a Moses basket offers parents total flexibility in the choice of where baby sleeps and also provides baby with a secure and cosy bed on visits to family and friends. As the team at Babies Nz say, there is no set time that a child should move from a cot to a bed although most children make the move sometime between ages 18 months and three and a half.
Portable, or travel cots are also available at Babies New Zealand and they have a large range of cots which can fold into a bag for easy carriage. Travel cots are typically much lighter than a standard cot, with soft sides to provide comfort to the baby when sleeping.
At Babies New Zealand they have the largest selection of car seats, stocking brands such as Juniors, Super Nanny, Cosco and Safety 1st. Experts recommend kids remain rear-facing until age one year. Compared to an infant car seat, the convertible seat will accommodate a child longer and can be used both rear-facing for infants and forward-facing for toddlers. The booster seat option allows a child to use a 5-point harness restraint longer which is considered safer than an adult seat belt.
There is a huge selection at Babies New Zealand at the most attractive prices to be found anywhere with delivery of baby products NZ wide.