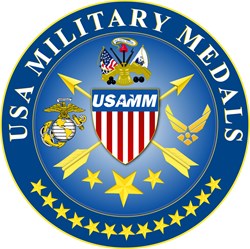 We are the premium location for any service member to have their uniform tailoring done.
Milwaukie, Ore. (PRWEB) November 29, 2012
Local military uniform superstore, USA Military Medals, is adding further professional tailoring staff to their production department, catering to the high demand for accuracy required for all veteran and active duty military uniforms, while also providing customers the adequate level of workmanship expected by the military regulations of all U.S. branches.
Providing guidance for all military activities as well as prescribing uniform wear in order to present uniform image worldwide, military regulations can be confusing. Governing the wear, the style, and the location of patches or other accoutrements, uniform regulations not only change often, but demand precision.
To ensure tailoring orders are filled accurately and quickly, the offering of hemming, alterations and the attachment of any uniform-sewing product available through UMM will be completed exclusively by professional tailoring staff-members within UMM's production department.
"We are the premium location for any service member to have their uniform tailoring done," said Luke Holden, USAMM, LLC purchasing director. USAMM owns and operates USA Military Medals along with various other military uniform e-commerce stores.
"Our professionally trained staff is always up to date on the current uniform regulations, constantly diving into the U.S. Army AR 670-1, U.S. Marine Corps MCO P1020.34G, U.S. Navy Uniform Regulations, U.S. Air Force AFI 36-293, and U.S. Coast Guard COMDTINST M1020.6E," said Holden.
"We scrutinize, reference and study these regulations, so we can guarantee accuracy and we can guarantee quality workmanship always," said Holden.
Customers providing measurements or applicable information regarding their order, can take advantage of the tailoring service for the Army Combat Uniform, Airman Battle Uniform, U.S. Army service uniform and a number of others using the tailoring service, including the completion of their awards or any other updates through the popular EZ Rack Builder.
The Army Combat Uniform (ACU) is the current combat uniform worn by the United States Army. The Airman Battle Uniform (ABU) is a service-distinctive camouflage battledress uniform for the United States Air Force. The U.S. Army service uniform (ASU) is the military uniform worn by personnel in situations where formal dress is called for.
"Whether you need your combat uniform or your dress uniform tailored, USA Military Medals is the right choice to get it done fast and get it done correctly the first time," said Holden.
The tailoring services can be found by visiting http://www.usamilitarymedals.com/.
USA Military Medals is an internet-based company formed in 2005, carrying more than 120,000 dress uniform products in stock and specializing in custom military medal and military ribbon rack production made easy with the state-of-the-art rack builder. USA Military Medals also operates a brick and mortar store servicing local military personnel and veterans.