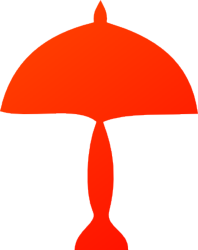 (PRWEB) November 29, 2012
Suitable Lamps will offer a variety of elegant lamps, sconces and other fine, decorative lighting. The Christmas sale will run from December 20 to December 27, 2012 and will feature many luxurious and exquisite pieces at reduced prices.
For instance, the Tiffany Rooster Accent Lamp. For those who are fond of stained or colored glass, this charming, ornamental lamp is a must have. For the serious rooster collector, this should be an easy pick. This stunning masterpiece has been designed from an array of colored art glass in colors of orange, blue, green, purple and mixed colors as well for a colorful, elegant design that's sure to add flair to any home.
For a lamp of unmatched beauty and splendor, the French Pink And Blue Accent Lamp is the perfect choice. Set inside an elegant sphere of mahogany bronze, the tulip-shaped lamp shade is made of beautiful Victorian colored art glass- soft pink on the top and dark blue on the bottom, providing an artistic contrast that's sure to garner comments from all who lay eyes upon it.
The Alhambra Oblong Desk Lamp is pure elegance and adds a touch of luxury and nobility to any home. The exotic, woven, mocha-colored fabric brings visions of far-away lands while the hand-finished Rosewood base is accented with gold for high-quality detail. For Christmas, this lamp is available for only $216.00 and this includes free shipping.
The Celestial Bouquet Sconce is one of the finest pieces available for the Christmas sale. This Victorian floral art masterpiece features a bronze finish and is comprised of 15 clear, amber tulip shades. This piece is stunning beauty, radiating elegance from every sparkle and glimmering glow. This glamorous and luxurious sconce has been reduced to $2,070.00 for the Christmas sale and, as with all of the pieces, features free shipping and no hidden fees.
This is only a few of the items that Suitable Lamps will feature for their upcoming Christmas sale. Be sure to check out the website for more items and excellent deals.