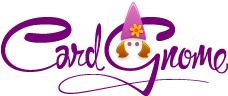 "If I could have one wish this holiday, it would be for everyone to consider shopping with a charitable heart to support charities that give back to local, national and international causes." - Joel Wishkovsky, CEO of Card Gnome
Boulder, CO (PRWEB) November 29, 2012
'Tis the season for giving. While many of us scurry around to complete our holiday shopping lists, this time of year serves as a gentle reminder to give to those who are less fortunate. Luckily, there are simple ways to give your loved ones a special gift or card while also giving back. Card Gnome, an online greeting card company powered by independent artists, has joined the ranks of online companies that are supporting charities this holiday season. The company is today launching two specialty greeting card shops that will each directly support Blood:Water Mission and Big Brothers Big Sisters of Colorado by donating $1 for every card sold on the site.
Blood:Water Mission, an international charity dedicated to overcoming the HIV/AIDS and water crisis in Africa, has created a unique line of "Deck the Stalls" Christmas cards for charity that are sold on Card Gnome here: http://www.cardgnome.com/shops/blood-water-mission. Sales of these greeting cards will go towards bringing sanitation and dignity to the community of Cyanika, Rwanda by building and maintaining latrines.
Big Brothers Big Sisters of Colorado, a non-profit dedicated to providing one-on-one mentoring to improve the lives of Colorado children who face adversity, has a line of festive Christmas cards here: http://www.cardgnome.com/shops/big-brothers-big-sisters-of-colorado. $1 from every sale of the Big Brothers Big Sisters greeting cards will help support the organization to continue providing mentoring services to almost 2000 youth in Denver.
"Blood:Water Mission and Big Brothers Big Sisters of Colorado are two charities that are close to our hearts here at Card Gnome. By launching their own card shops we hope to be an extension of their fundraising efforts to propel their missions forward," said Joel Wishkovsky, co-founder and CEO of Card Gnome. "If I could have one wish this holiday, it would be for everyone to consider shopping with a charitable heart to support charities that give back to local, national and international causes."
New Card Gnome members that sign up with Facebook can send their first card for free. First card trials at Card Gnome are available to everyone year-round, which provides an all access experience. The price of shipping is always included. Card Gnome brings the convenience of a favorite card store, writing desk and local post office all in one place online. Looking for birthday cards for women? CardGnome.com has a library of over 6,000 greeting cards for every occasion.
About Big Brothers Big Sisters of Colorado, Inc.
Founded in Denver in 1918, the agency serves the metro Denver and Colorado Springs area. BBBSC match youth who are between the ages of 7 and 12 and come from a low income single parent household or kinship care. Our mission is to provide children facing adversity with strong and enduring, professionally supported one to one relationships that change lives for the better, forever.
Our vision is to transform student success through mentoring. In 2011, BBBSC supported 2,040 mentoring relationships in the Denver and Pikes Peak area. Leading the community in securing quantifiable information from school districts remains our focus and priority. Empowering mentors and staff with information about school attendance, behavior and educational performance will greatly enhance the impact of our one to one relationships while overcoming obstacles that may stand in the way of high school graduation. For more information, please visit http://www.biglittlecolorado.org.
About Blood:Water Mission
Founded by the multi-platinum, GRAMMY Award-winning band, Jars of Clay, Blood:Water Mission began as a call to personalize the HIV/AIDS crisis in Africa. The members of the band were committed to share the often-untold stories: those of creative, compassionate, hard-working Africans bringing health, hope and healing into their respective communities. Blood:Water Mission first stepped into funding a late stage AIDS hospice and discovered the vital link between living with HIV/AIDS and the need for clean water. As a result, Blood:Water Mission launched the 1000 Wells Project in 2005 as a nation-wide effort to raise enough money to provide clean water and sanitation to 1000 communities in sub-Saharan Africa based on the equation that $1 provides one African with clean water for an entire year. For more information, please visit http://www.bloodwatermission.com.
About Card Gnome
Card Gnome is an online greeting card company offering personalized paper cards. Based in Boulder, Colo., Card Gnome offers the ease of online ordering while remaining dedicated to preserving the time-honored tradition of receiving real cards in the mail. The company works with an exclusive community of independent artists from around the world. Customers can select from thousands of cards and schedule delivery up to one year in advance. Card Gnome's technology focuses on helping people find the perfect card. All cards are printed on 100% recycled card stock and packaged in biodegradable materials. For more information, please visit http://www.cardgnome.com and follow on Facebook.com/CardGnome and Twitter.com/CardGnome.