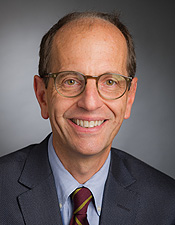 Calling 'alternative medicine' medicine is kind. Show me an alternative medicine that works and I'll show you a medicine that is no longer alternative.
Boston, MA (PRWEB) November 29, 2012
The Sarcoma Alliance has updated its page on complementary and alternative medicine (CAM) to reflect changes in the field, board member Suzie Siegel said today.
"Many treatments once considered alternative are now found in large hospitals and cancer centers," says Siegel, a leiomyosarcoma survivor who lives in Tampa. Common ones include acupuncture, massage, reiki, healing touch, chiropractic, guided imagery, meditation, tai chi, qi gong, yoga, herbal medicine, dietary supplements, and art and music therapy.
"Alternative medicine" refers to treatments that are alternatives to Western medicine, also known as conventional, standard or mainstream medicine, she says. The same treatments may be called "complementary" or "integrative" if used in addition to standard medicine.
"Calling 'alternative medicine' medicine is kind," says Dr. George Demetri, director of the Center for Sarcoma and Bone Oncology at the Dana-Farber Cancer Institute in Boston. "We need to be careful about how we use language. Show me an alternative medicine that works and I'll show you a medicine that is no longer alternative."
"On the Sarcoma Alliance website, I deleted links to treatments that have not proven helpful," Siegel says. "If people want to get coffee enemas, for example, that's their business. But I'm not going to link to it. Instead, we direct patients to sites that can teach them about safety, research, clinical trials, how to talk to your oncologist, how to pick a CAM practitioner and how to avoid scams. They can search databases alphabetically to learn about particular treatments that interest them."
Kris Carr, author of "Crazy Sexy Cancer," is a famous example of a sarcoma patient who has combined choices once considered alternative, such as a vegan diet, with conventional medicine. Carr, who has slow-growing epithelioid hemangioendothelioma, promotes healthy and joyful living, but never says that will cure cancer.
"Kris can be misinterpreted," says Demetri, her oncologist. Saying a person's lifestyle causes sarcoma or encourages it to grow "sort of falls into blame-the-victim thinking."
"I'm a huge fan of healthy behavior," he adds, but nobody knows if diet affects sarcoma. If it did, he says, the U.S. might have more cases, considering the way Americans eat. One would also expect to see some cross-cultural differences. "I'm much more concerned about exposures in the environment," such as radiation and chemicals.
The Alliance, based in Mill Valley, Calif., is a national nonprofit that provides education, guidance and support to people affected by sarcoma. The cancer arises in connective tissue, including muscle and bone. That means it can occur in any part of the body in any age, from newborns on up, Siegel says. There are more than 50 subtypes.
For more information, go to http://sarcomaalliance.org.