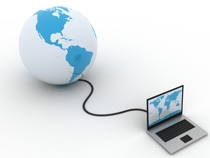 Washington, DC (PRWEB) November 29, 2012
Brazil is so well established as an emerging market that one gets the sense that the term may no longer fit. And if the number of regulatory policy events it is hosting this fall is any indication, it would appear that it is well into prime time as both actor and stage set for first run global events. "Brazil is no long merely an important emerging market," said Ansis Helmanis, partner at regulatory development tracker RegLink News, "it is also an emerging key player and host in international regulatory cooperation policy."
This week, the country's national regulatory agency, Anvisa, is hosting – for the first time – the Summit of Heads of Medicines Regulatory Agencies, an annual gathering of experts that aims to create opportunities for international cooperation to overcome global public health challenges. This Summit is the 7th such meeting, with 80 experts from 25 countries taking part, and the World Bank and the World Health Organization participating as observers. Ambassador Maria Nazareth Farani Azevêdo, Head of the Permanent Mission of Brazil in Geneva, spoke at a dinner event last night on "Sustainable Development and Production in the Health Sector," and the Brazilian Health Minister Alexandre Padilha is participating in the Summit's closing ceremony today.
Earlier this month, Brazil hosted the 9th International Pharmacovigilance Meeting of the Americas – another first, for a meeting that until 2011 was held annually in Colombia – as well as the 35th Annual National Pharmacovigilance Centres Meeting of the WHO International Drug Monitoring Programme, with the participation of over 160 representatives from some 50 member countries.
The action continues next month with the 6th Meeting of the IRCH - International Regulatory Cooperation for Herbal Medicines - to be held by Anvisa in Curitiba, Paraná State, from December 10 to 12. The IRCH is a WHO technical group that aims to protect and promote public health and herbal medicines safety, in addition to seeking for instruments to improve the regulation of these products.
Anvisa director Dirceu Barbano highlights that holding these strategic events in Brazil "reflects the international community's acknowledgement of the agency's regulatory ability." Barbano stresses that Anvisa has sought "excellence in its actions, and closeness to the other agencies to harmonize procedures and make decision-making more agile." And planning way ahead to 2014, Barbano recently met with the WHO Director-General Margaret Chan and submitted Anvisa's request to host the 16th International Conference of Drug Regulatory Agencies (ICDRA) in 2014.
About RegLink:
RegLink Associates, LLC is an online publisher of two e-weekly Global Updates that provide a round-up of the previous week's regulatory, clinical, reimbursement, commercial and health technology assessment developments worldwide. Its Global Drugs and Biologics Update and Global Medical Device Update aggregate the "What's New" from major markets around the world by country, region and topic with links to source documents and brief translation of title and content. RegLink offers a free 30-day trial to its Updates.