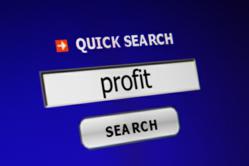 There was so much hype from Wall Street and investors when Facebook made its debut in the public sector on May 18, 2012, and saw its stock price reach a high of $45.00.
New York, NY (PRWEB) November 29, 2012
In a recent Profit Confidential article, contributor and financial expert George Leong reports that now, six months after its initial public offering (IPO), Facebook, to the disappointment of the initial and subsequent investors, is lost, with the value of the stock declining over 50%. According to Leong, the problem with Facebook is that despite having a billion subscribers, the company has yet to successfully monetize its assets and make money.
"There was so much hype from Wall Street and investors when Facebook made its debut in the public sector on May 18, 2012, and saw its stock price reach a high of $45.00," states Leong. "Well, that has been the high point so far for this company."
In the article "Hey Zuckerberg, You Need to Be Like Google," the Profit Confidential expert's stock analysis is that social networking will continue to have excellent upside, but the bottom line is that a company also needs to make money.
"Facebook has launched new services, including mobile advertising, in the hopes of enticing its users to spend money," reports Leong. "…this will be easier said than done due to the intense competition."
Leong notes that like many social media stocks, the reality for Facebook is that it needs to deliver the growth and results that have driven other social networking stocks upward on the charts.
"The advantage LinkedIn has over Facebook is the high quality of its subscriber list that consists of mostly business people armed with more capital to spend," says the Profit Confidential expert. "In the case of Facebook, Zuckerberg needs to get out of his college dorm-like mindset and focus on building a company—that means making lots of money."
Based on Leong's stock analysis, given Facebook's access to capital, the stock will likely evolve over time; but for the time being, Leong questions its current market value. He concludes that Facebook needs to drive revenues from its users the way Google has done with its advertising and other broad Internet services and assets.
Profit Confidential, which has been published for over a decade now, has been widely recognized as predicting five major economic events over the past 10 years. In 2002, Profit Confidential started advising its readers to buy gold-related investments when gold traded under $300 an ounce. In 2006, it "begged" its readers to get out of the housing market...before it plunged.
Profit Confidential was among the first (back in late 2006) to predict that the U.S. economy would be in a recession by late 2007. The daily e-letter correctly predicted the crash in the stock market of 2008 and early 2009. And Profit Confidential turned bullish on stocks in March of 2009 and rode the bear market rally from a Dow Jones Industrial Average of 6,440 on March 9, 2009, to 12,876 on May 2, 2011, a gain of 99%.
To see the full article and to learn more about Profit Confidential, visit http://www.profitconfidential.com.
Profit Confidential is Lombardi Publishing Corporation's free daily investment e-letter. Written by financial gurus with over 100 years of combined investing experience, Profit Confidential analyzes and comments on the actions of the stock market, precious metals, interest rates, real estate, and the economy. Lombardi Publishing Corporation, founded in 1986, now with over one million customers in 141 countries, is one of the largest consumer information publishers in the world. For more on Lombardi, and to get the popular Profit Confidential e-letter sent to you daily, visit http://www.profitconfidential.com.
Michael Lombardi, MBA, the lead Profit Confidential editorial contributor, has just released his most recent update of Critical Warning Number Six, a breakthrough video with Lombardi's current predictions for the U.S. economy, stock market, U.S. dollar, euro, interest rates and inflation. To see the video, visit http://www.profitconfidential.com/critical-warning-number-six.